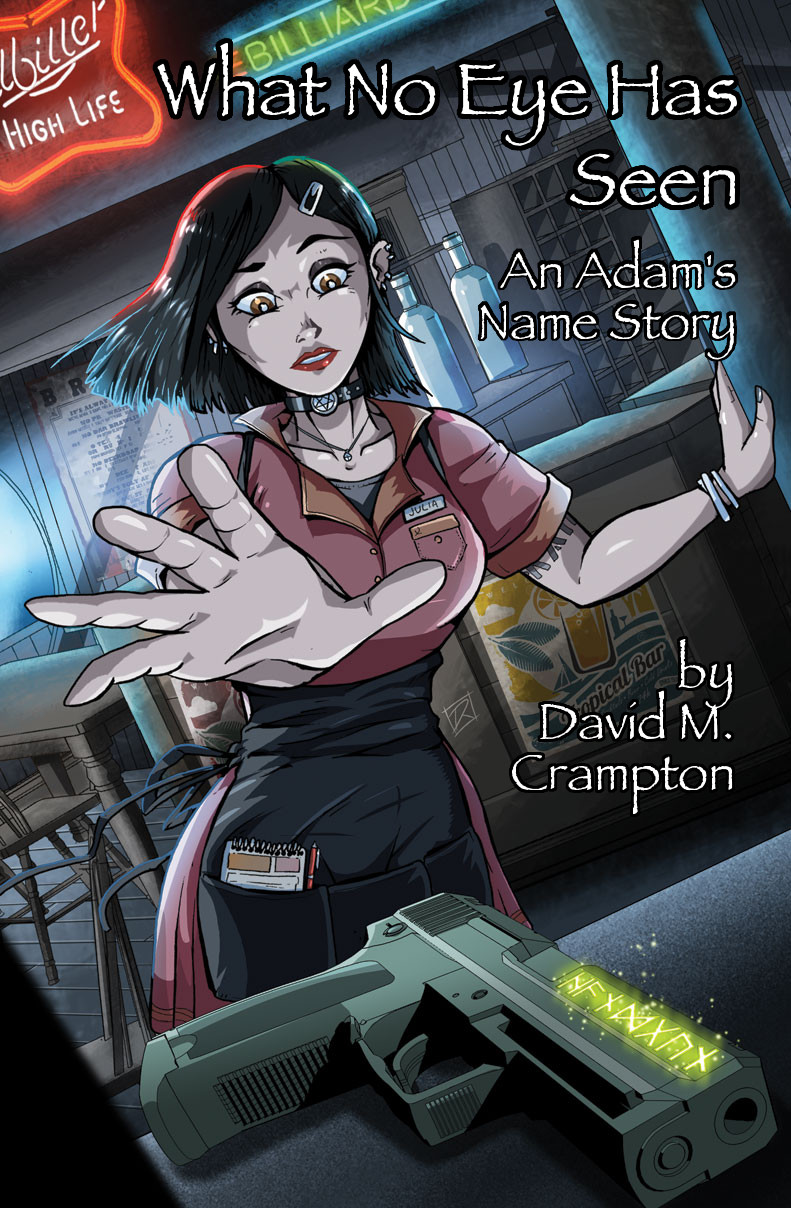 Novella, 98 pages
Julia waved to the regular as he walked in the door. He waved back, smiling for all he was worth. While he was picking a pool cue, she set a drink menu on his favorite table. Her boss waved her over to the bar.
"Listen, about those ghosts you cleared out…"
"Pat, don't even worry about it. Happy to help."
"Thanks. These drinks need to go to table three."
Julia loved her little corner of Detroit, and did whatever she could to take care of it.
Then Coll walked in, right as her shift ended, with a look on his face she'd never seen before. He brought in that gun, and everything fell apart.
Trade Paperback
eBook from: