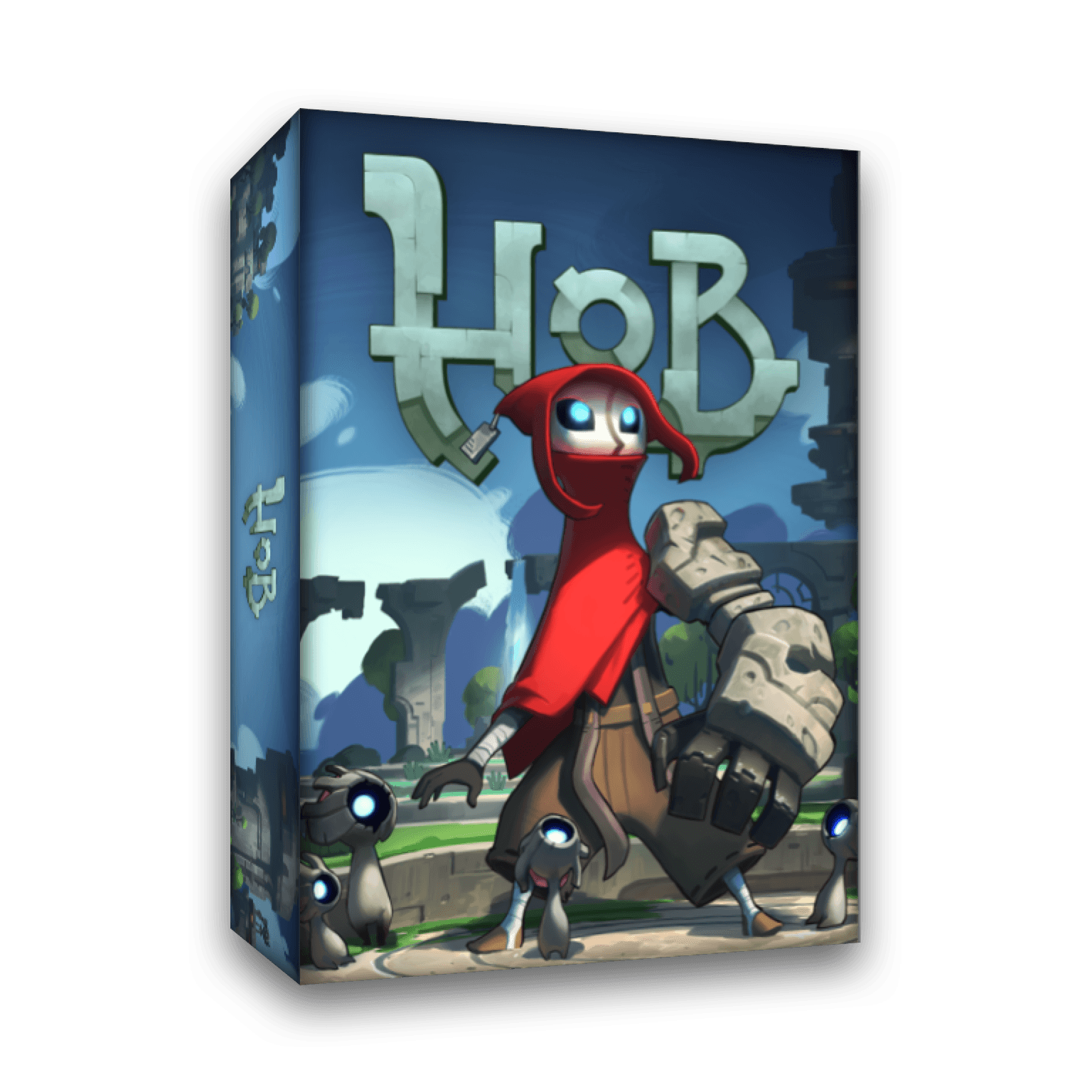 Hob is my favorite game. It's a puzzle/action/adventure game with absolutely zero dialogue. That's right, no text, no voice over, no nothin'. The few characters in the game do communicate, but you're not let in on it. You explore the world, and you discover that it's your job to put it back together. To fix the world.
This powerful idea spoke to me immediately. I signed up for the newsletter and eagerly awaited the game's release. I didn't even think that as someone who played games on YouTube and Twitch that I could've signed up for a free copy. I'm still facepalming over that one. In any case, I immediately purchased the game on release. When Runic Games shuttered weeks later, I picked up as much Hob merch as they offered, in case it disappeared off the face of the net. I streamed it from start to finish, and every time, I bemoaned that my next streaming schedule had the gall to be a whole week away. Oh, how I griped.
Have I convinced you that I love this game? Because I do. It's a powerful, amazing story that I was immersed in, and invested in. I cared about the main character (I still don't know if Hob is his name), and about the robot who gave its arm and its guidance.
SPOILERS AHEAD
The end was… problematic. An alien creature had landed on their world, and wanted to become part of it. At being excluded from having representation, it became enraged and sent the entire world into disarray. That's not the problem. The natives of Hob's world, including the ruling council, seem to be all male. The alien presence, and the warrior that fights for it, is decidedly female. The difference was obvious and emphasized.
In the end of the game, we discover that the all-male ruling council of this world discriminated against the female alien, who was just as smart and as capable as they were. In response to this injustice, the game creators have this world's embodiment of femininity throw a giant fit and decide that if she can't have it, no one can.
To add insult to injury, there are two endings to choose from. You can side with the ruling council, or you can side with the alien. If you side with the council, you destroy the alien, and return the world to its status quo, allowing all of the other (male) citizens of the world to come out of hiding. If you side with the alien, in response to her being the victim of discrimination, you see your robot friend open up another bunker, and the story starts all over.
This ending perpetuates the myth that women are overly emotional. It sets the status quo of an all-male government as the good ending, and the rejection of that as a world-destroying apocalypse. That's not exaggeration, the main character is putting the world back together from exactly that.
I wish that Runic Games hadn't closed, so I could ask them why they chose to do that.
Am I going to abandon my love for the game because of a problematic ending? Nope.
Am I going to stop telling people how amazing this game is? Nope.
Am I going to warn them that the ending comes across as anti-woman? You bet I am.