The consumer nightmare of Black Friday is not something I enjoy, participate in, or really, condone. From the perspective of the kids' mom, it's an opportunity to get the kids Christmas/Yule gifts that we wouldn't otherwise be able to afford. Heck, it's a way to get stuff for the house that we wouldn't otherwise be able to afford. And for a long time, we were living so very paycheck-to-paycheck, that I couldn't argue that.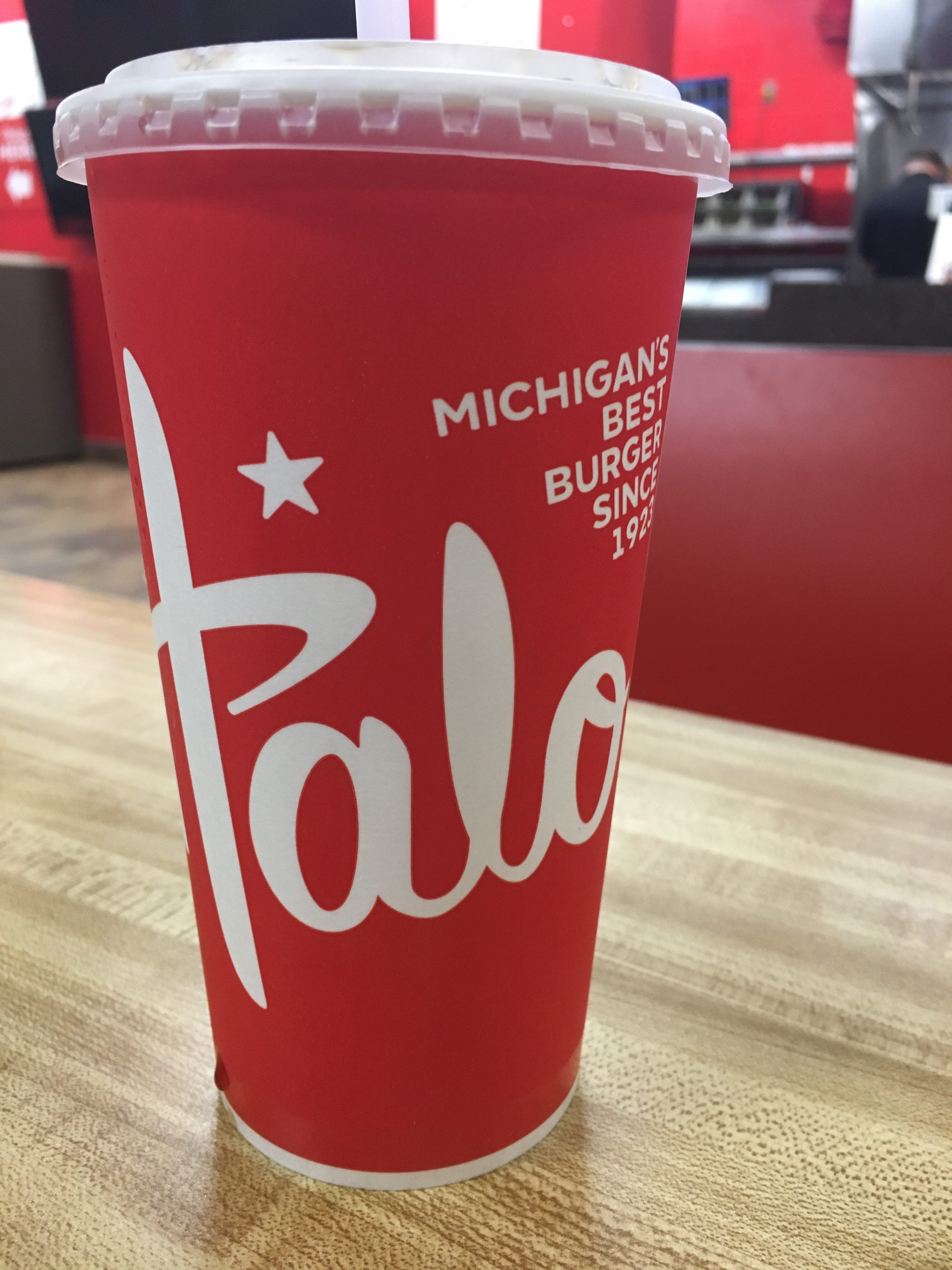 This year, I had the opportunity to head up north, and spend the weekend with my parents and my brother, instead. I jumped on that like Captain America on a live grenade. I spent the drive listening to my still-way-too-far-behind podcast list, and stopped for Halo Burger on the way. It had been WAY too long. They put actual olive slices on their olive burgers, and not some mostly-mayo might-be-one-piece-of-olive-in-it sauce. AND they will swap out any beef patty with turkey! So I had an olive turkey burger with a side of tater tots, and it was all of the yums!
(Just a quick note here, I am fully vaccinated and wear a mask at all times when I'm in public, unless actively eating or drinking. COVID-19 is still out there, so there is still reason to be safe. At the time of this trip, Michigan had the most cases of any state in the U.S., so you bet your butt I was being as safe as possible.)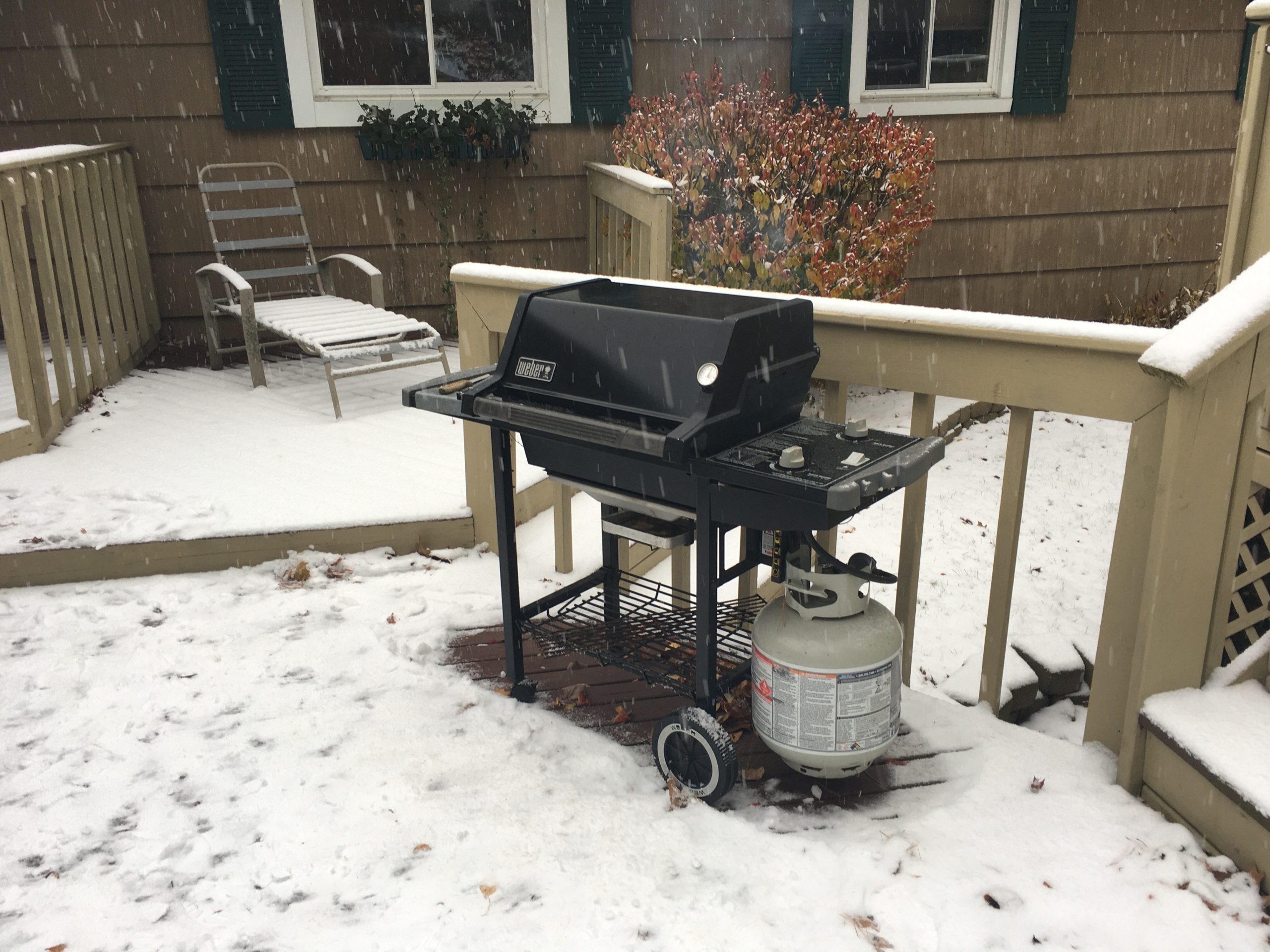 When I arrived, the catching up began immediately. We swapped stories, complained about nonsensical TV commercials, talked a little bit of tech, and groused a bit about our various medical conditions.
The next day involved a trip to Suzie's Brews, some writing, some hanging out with my brother, my sister-in-law, and nephew, and most of all, a birthday dinner for my mom!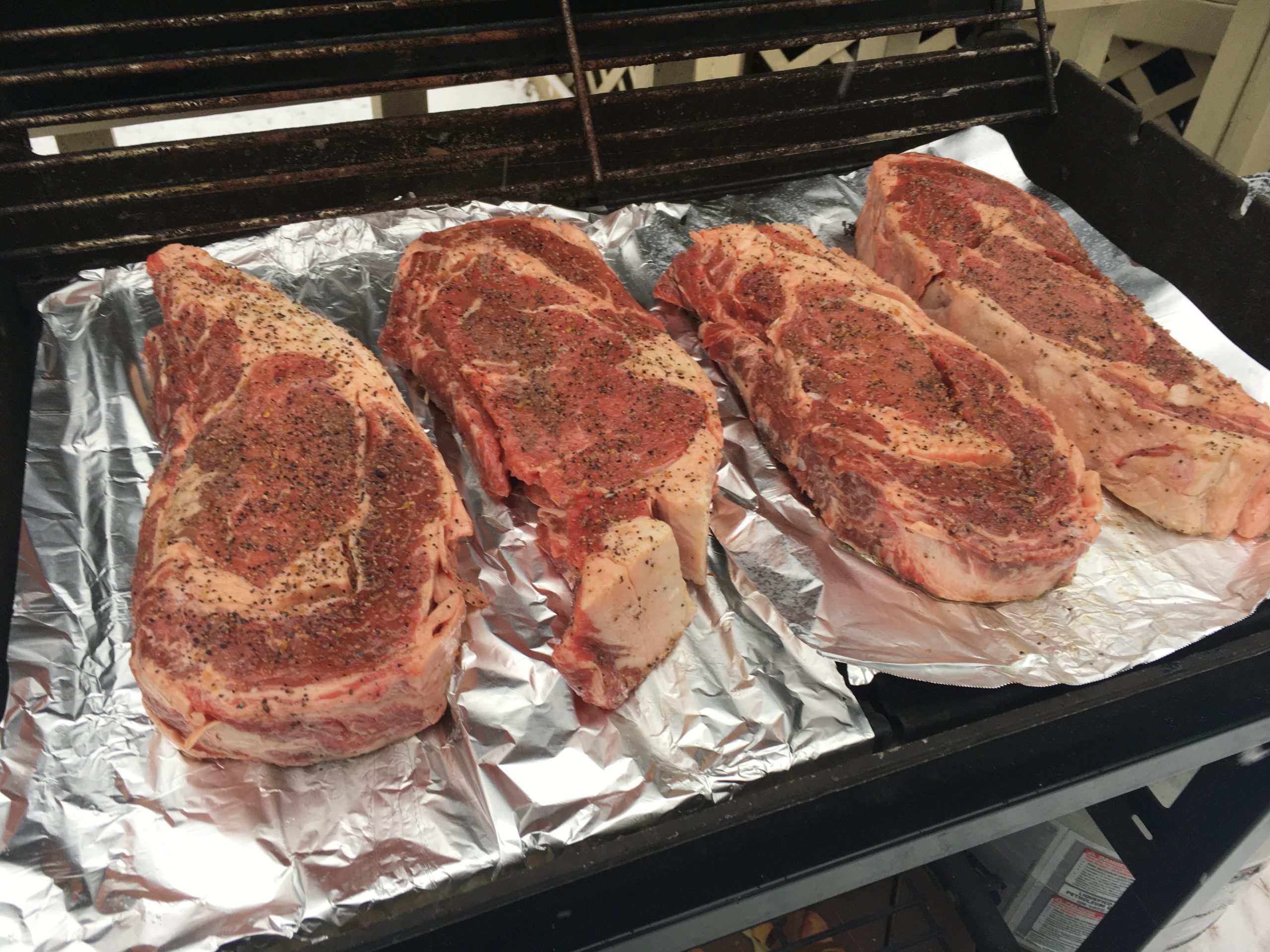 My Dad had purchased some truly ridiculous steaks, and we grilled them out in the snow. 1.5 inches thick of tender, marbled steak goodness. We slowly cooked it to medium while Dad and Brother quietly disagreed about flipping often or flipping sparingly. I sipped coffee, breathed in the smell of cooking steak, and just relaxed.
If you know me, you know that relaxing is a challenge to me. Hilariously ironic.
Dad left his on the grill for a bit longer while we let the others rest to somewhere near medium-well. They were AMAZING. Just as good as the conversation, the times spent with my nephew, and the family history that was all around us. The drive back the next day was a little harrowing, as there was some snow and ice, but I made it back okay.
What's the lesson here? Is it that if you skip Black Friday, you can have great relaxation time with family and high quality steaks?
Maybe.