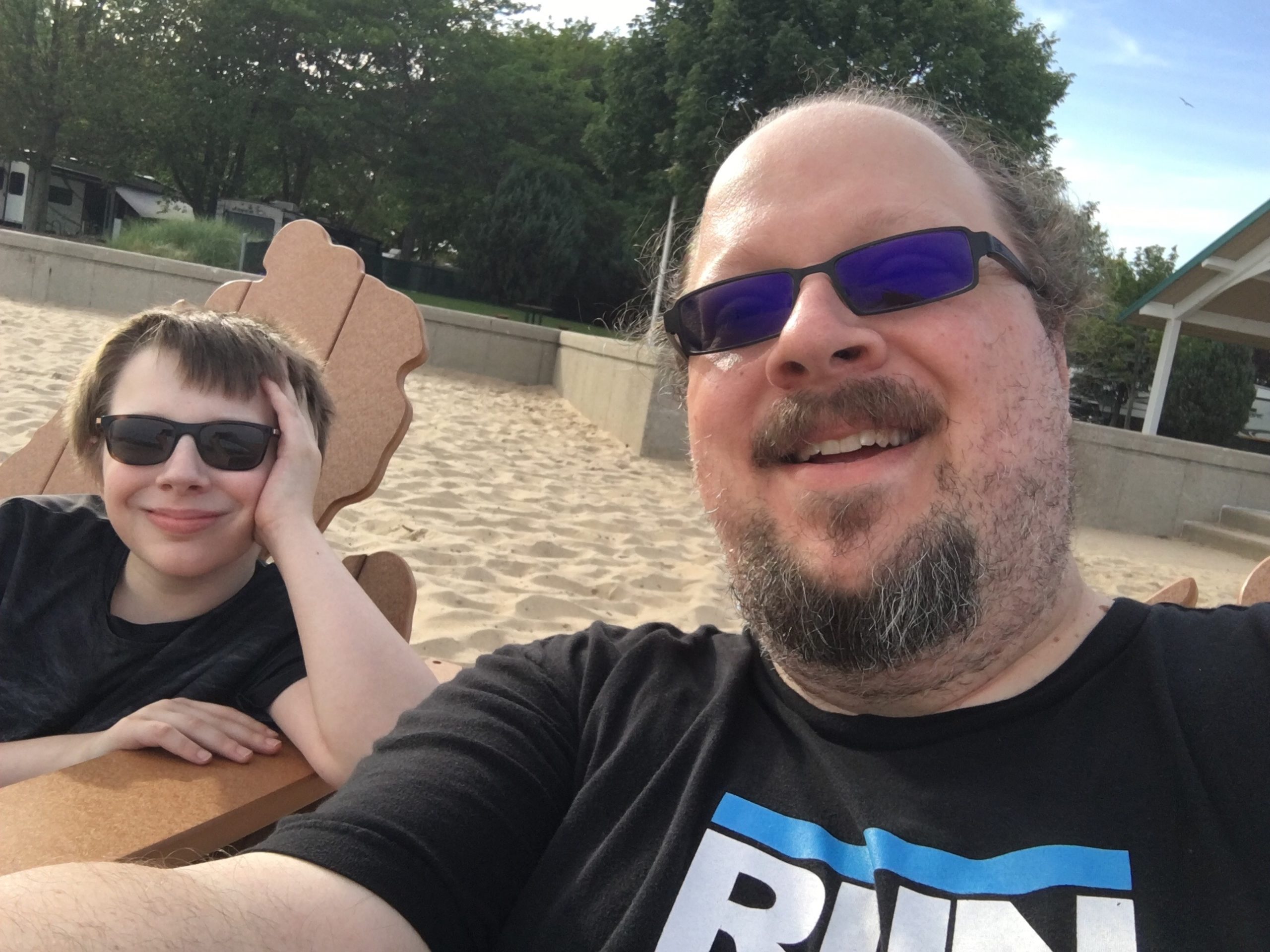 Bruh.
Bro. My guy. My dude. Twelve years old, and schooling me on fighting games, slang, and ESPECIALLY rhythm. Quick to point out that he knows more than me about the Nintendo Switch – and he does – and that things are much better now than when I was a kid – which they are.
Monkey is a gamer. Fortnite, Smash Bros, Dead by Daylight, Zelda: Breath of the Wild, Warframe, Dauntless, Roblox, Minecraft… if it's competitive, he's in there, at the top of his lungs, making it happen.
He's joined the video game club at his school to spread the digital gospel, and is making them in class, to write a few verses of his own. He likes to stream with me, especially if he gets to teach me one of his games, like Totally Accurate Battle Simulator. (Da Vinci tank for life!)
When things get serious, he wants to be in the know. He likes to be informed; he likes to be involved. He's stepped up countless times when his mother has needed his help, and is vigilant for me not taking enough care of myself. He learned how to make my coffee, even though he doesn't like it, just to help out. He cooks with me, too, and makes some serious pesto sauce.
In a couple of months, he'll be old enough to samurai slice CoryxKenshin's like button with his own account.
I'm proud of him, and I love him, and my world is better for him being in it. I hope he always remembers that.