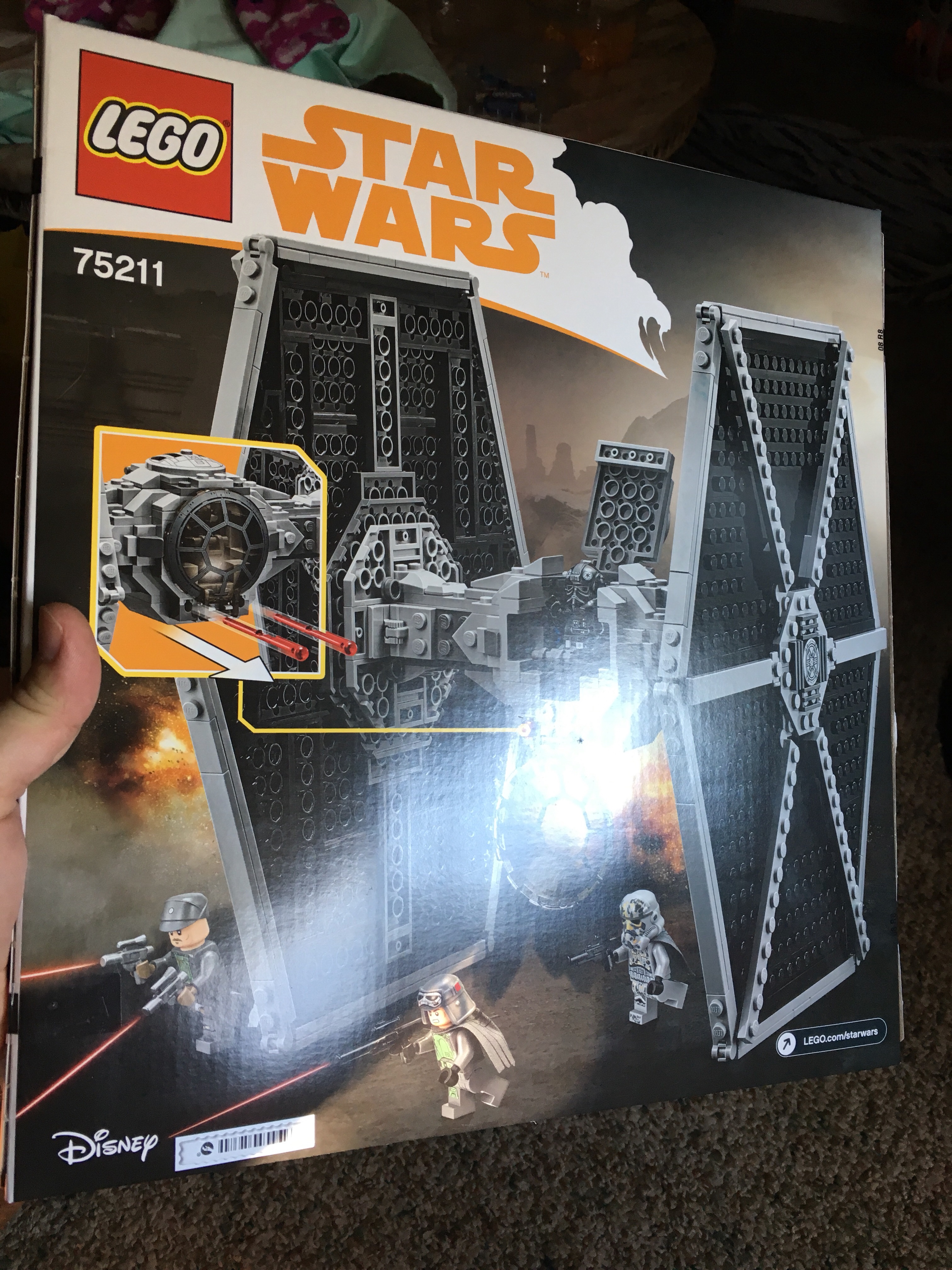 When your wife takes the kids to the Lego Land store, and then asks you if you want anything, what do you say? You say yes, Ray!
There was an X-Wing, a Republic tank, Anakin's fighter from Clone Wars, a Jakku jumper, and a bunch of others. They were all nice, but nothing was really jumping out at me. I whined offhandedly about really wanting a TIE fighter, and my lovely wife brought THIS gloriousness home for me.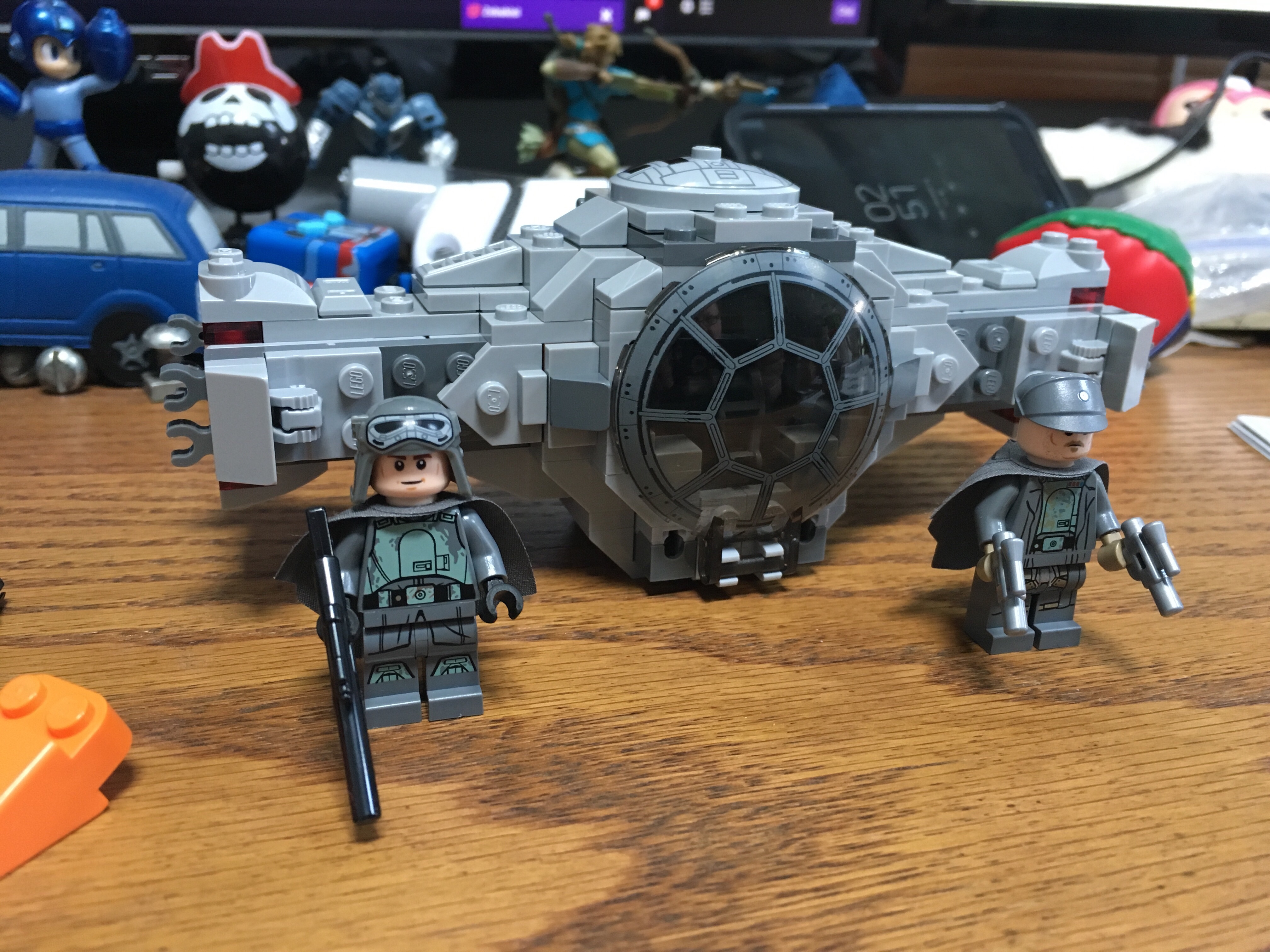 Now, on its own, this toy is intrinsically cool. On top of that, I was at a snapping point with both home and work stress. Having something to build while I did other things was a near-perfect channel for all of that frustration and angst. I spent two days following the three sets of instructions, and only worried a little about the few extra parts left over. Apparently, that's just a thing Lego does now.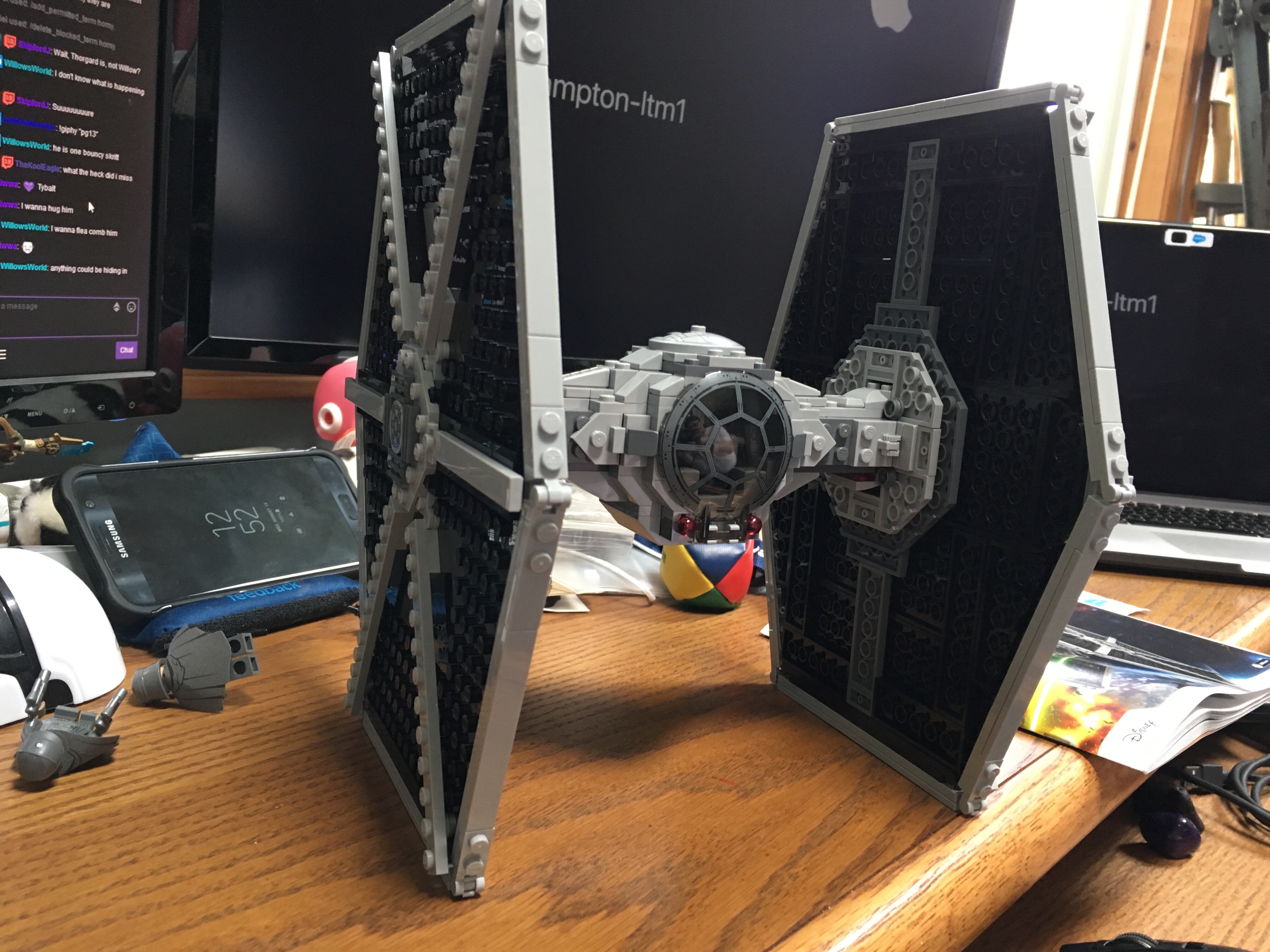 The level of detail and layered coloring struck me at every stage of the build process. I'm pretty sure that there are details that, if it remains intact, will never see the light of day. And, like Lego sets throughout the decades, this one had me questioning how it was going to end up looking like the picture on the box when all was said and done.
But, like all of them, it did. And I love it.