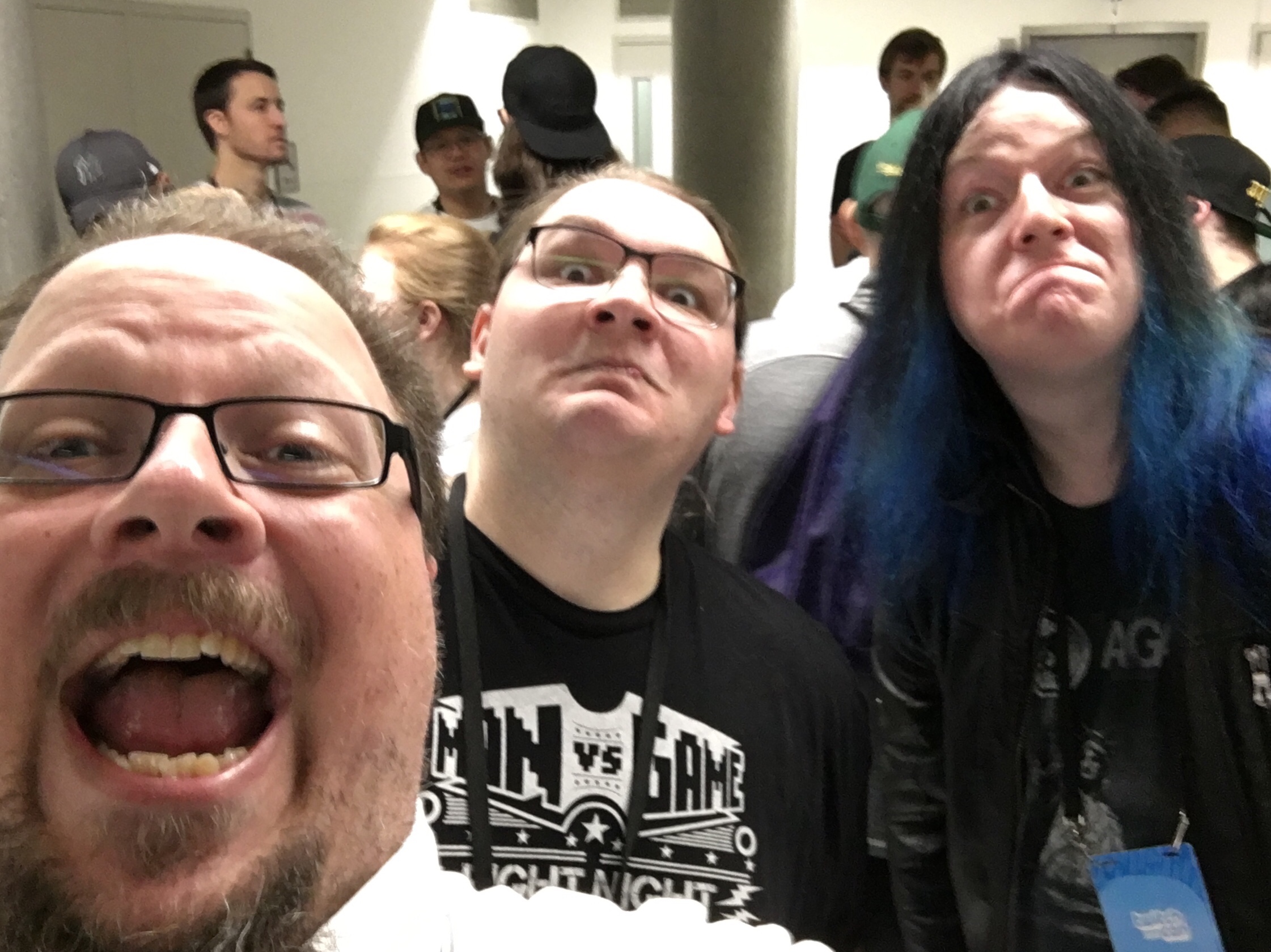 LineCon 2018.
After the shooting in Florida, I was neither surprised nor upset when I got the emails from TwitchCon about the heightened security that we could expect once we reached the conference. The bag policy was a little onerous, but I have pockets, so whatever.
I payed hundreds of dollars for my weekend pass. Yes, I expected the turnout to be huge. I also expected, for my money, that security and lines would be handled efficiently and professionally. I was greatly disappointed.
I waited an hour and a half to get my badge the day before con. On the first day of con, the average wait time to pick up your badge was six hours. Soak in that for a moment.
Firstly, the lines were split between community, affiliates (streamers who had achieved enough stability for Twitch to offer monetization), and partners (big viewership and community). Everybody paid the same to get in, so the pecking order being established by Twitch was clear, and irritating. And they didn't even pull that off properly! The lines to enter the convention were supposed to be spit into their respective badge types, but the crowd handlers were either incredibly understaffed, or just inept. I stood in two "affiliate" lines for about thirty minutes, before I found the -actual- affiliate line. Signage was spotty and unclear.
Once inside, the line to get in to the swag shop was about an hour wait. Let me say that again. After standing in line to use the badge I'd paid hundreds of dollars for, I was made to wait in line for another hour simply to give them more money in exchange for swag. Twitch, you're owned by Amazon now, you really should get this efficient shopping experience thing handled.

To their benefit, the conference managers fixed the entrance line nonsense by day two. I'm unsure about the badge line. The swag store line, if anything, was longer on the second day.