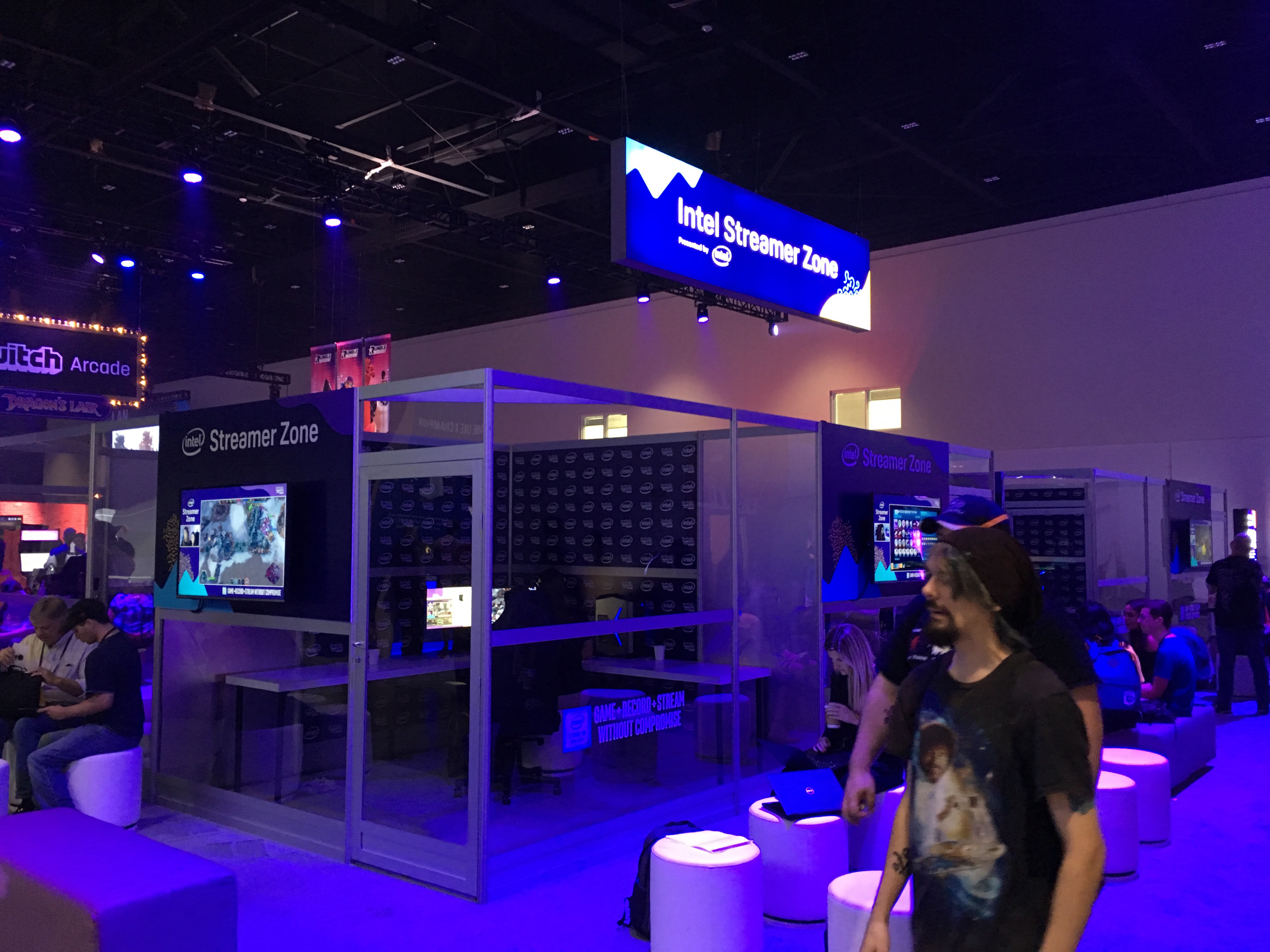 The expo floor was more of the same. Or, rather, it seemed to magnify the frenetic energy, the need to push to the front to be noticed, and the stratification between community, affiliates, and partners.
Areas for booths did not provide for lines or crowds, so any booths that were popular or had timed events would inevitably block foot traffic in the pathways that surrounded them. While the entire space looked impressive and awesome from the entrance doors, no consideration seemed to be given to how one was supposed to get through from one booth to the next, how one was supposed to interact with vendors once there, if demand was anything more than abysmal. It was mostly pushing, shoving, waiting, being pushed, and being shoved.
Plenty of hype, plenty of shiny, abysmal user experience.
Let's talk about streaming booths. TwitchCon is a convention that hosts thousands of streamers, most of which stream video games. How many of those are hoping to be able to hop online and tell their audiences, "Streaming live to you from TwitchCon 2018!"
I can tell you that I was hoping to do that. Originally, I was planning on reserving spaces for some or all of the Powerless Gaming crew at AFK GG Gamer Lounge in downtown San Jose. Our hotel was less than a block away, and I'd streamed from there multiple times. My plans were dashed when they closed their doors a few months before TwitchCon.
That should've been fine, right? There's no way that a streaming convention would drop the ball on providing a way to stream, right?
There were a few long tables set up in the hallway outside the expo hall, with ten to fifteen open-air streaming stations. Each station had nearly the same list of four to five games that could be played, none of which was up my alley or my viewers'. Despite that, I checked availability. Of course, they were booked, there were thousands of streamers there!
Wandering the expo floor, I stumbled upon a couple of pods of glass-enclosed cubicles that looked designed for streaming. What luck! I found the person managing them, only to discover that these were only provided for partners, and were all booked beforehand. Did it matter that three out of four of them were sitting empty? Nope.
In the end, I was completely unable to stream from TwitchCon, and avoided the expo floor far more than I would have preferred.