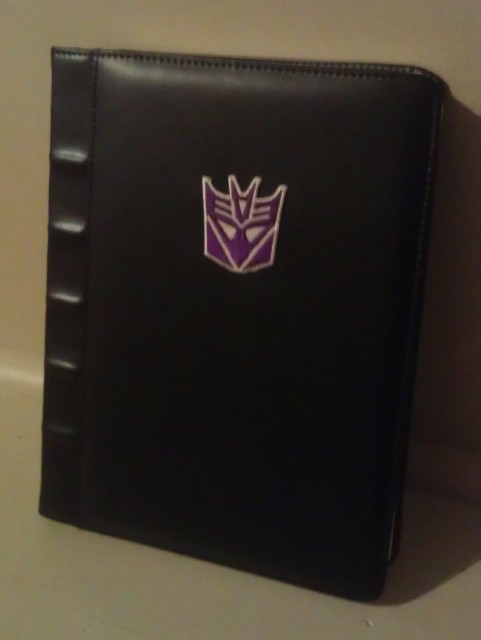 I have this thing with gifts. If I'm given something, I keep it. I use it. Or, in rare cases, I gift it again so that it can find a better home. This applies to all sorts of things, from feathered boas to stuffed animals… to journals from Wal-Mart. Like the one I talk about in Craft and Links.
It's a cheap journal bought from a place that makes me feel dirty just thinking about it. BUT! It was a gift from a good friend, at the time, so I wrote in it. And I wrote in it. And I wrote some more. The dates between first and last post span about four and a half years, and the blog post about finishing the last journal was posted at about the same time.
The journal is quite thick, and its pages are as thin as newsprint. I never had the time (nor inclination) to count them, but there were a lot. I'm proud of filling this one up, and I'm grateful that the binding didn't come apart until the very end. It took a hell of a beating, a lot of words, and a lot of coffee stains. Four and a half years of ticket stubs, convention badges, wedding place setting tags, diner grease, couples therapy homework, journaling, and of course, fiction. I'm moving to this one, and am looking forward to filling it with more of the same.