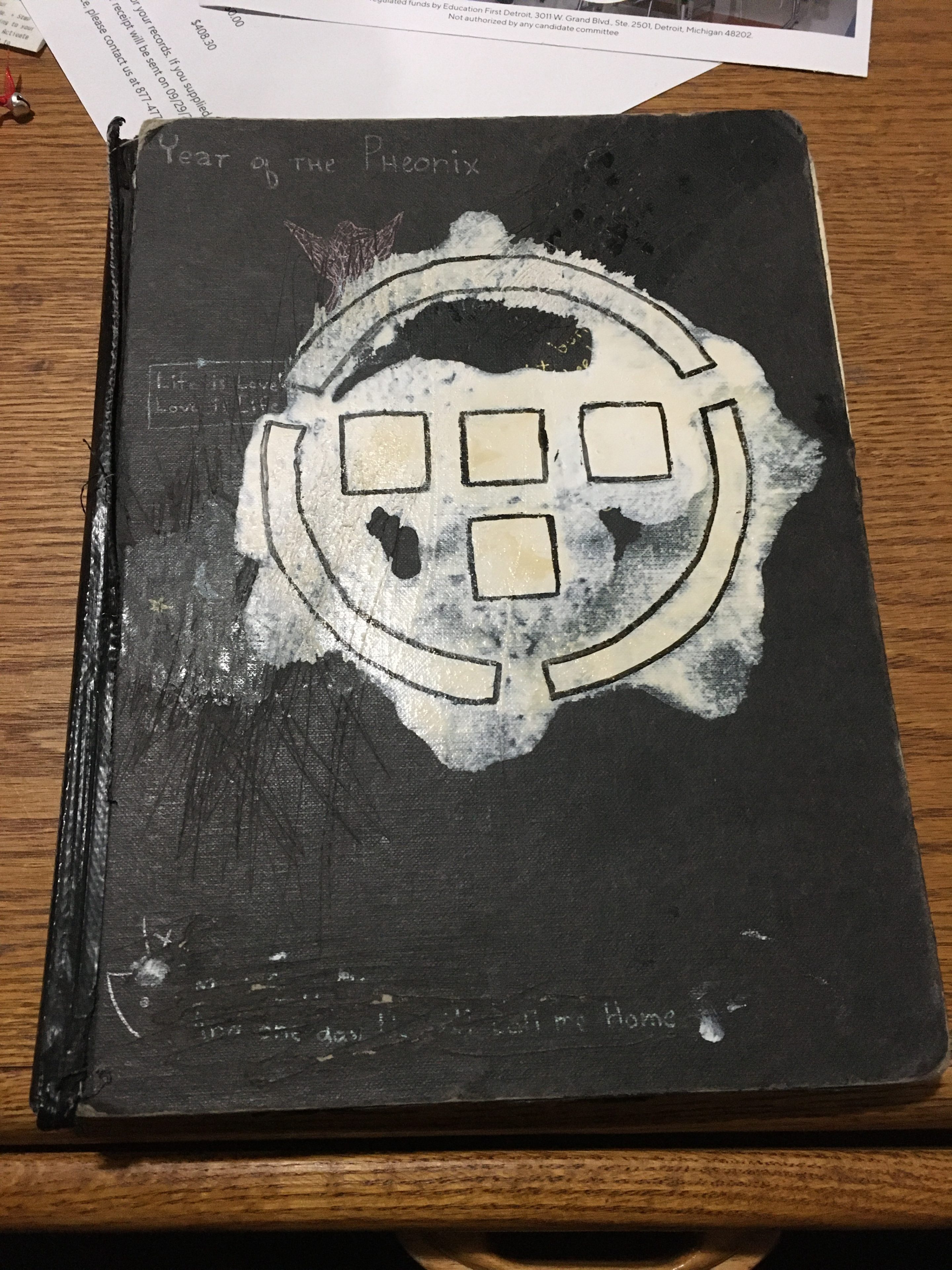 This post has been a while coming. Some time ago, I filled another journal with words and remembrances from my life. You may remember this journal from its previous appearance in Crafty Learning, which was all about the misadventures of using expired house paint and a homemade stencil. It got… interesting.
Despite the artistic mishap, or maybe because of it, I had been looking forward to filling this one for a while. (Do I say that with every one?) It was the last of the journals gifted from a friend, and it had been well loved before it came into my possession. It deserved to be completed. And so I did.
It contains less fiction than many of them, like the previous one. Separation and life and global pandemic and and and… I've done more streaming than writing in the past few years, and have used that space for a lot of the things I've long used writing for. It's been a great emotional and creative outlet, with the added benefit of hanging out with friends, in a time when hanging out is a dangerous thing to do.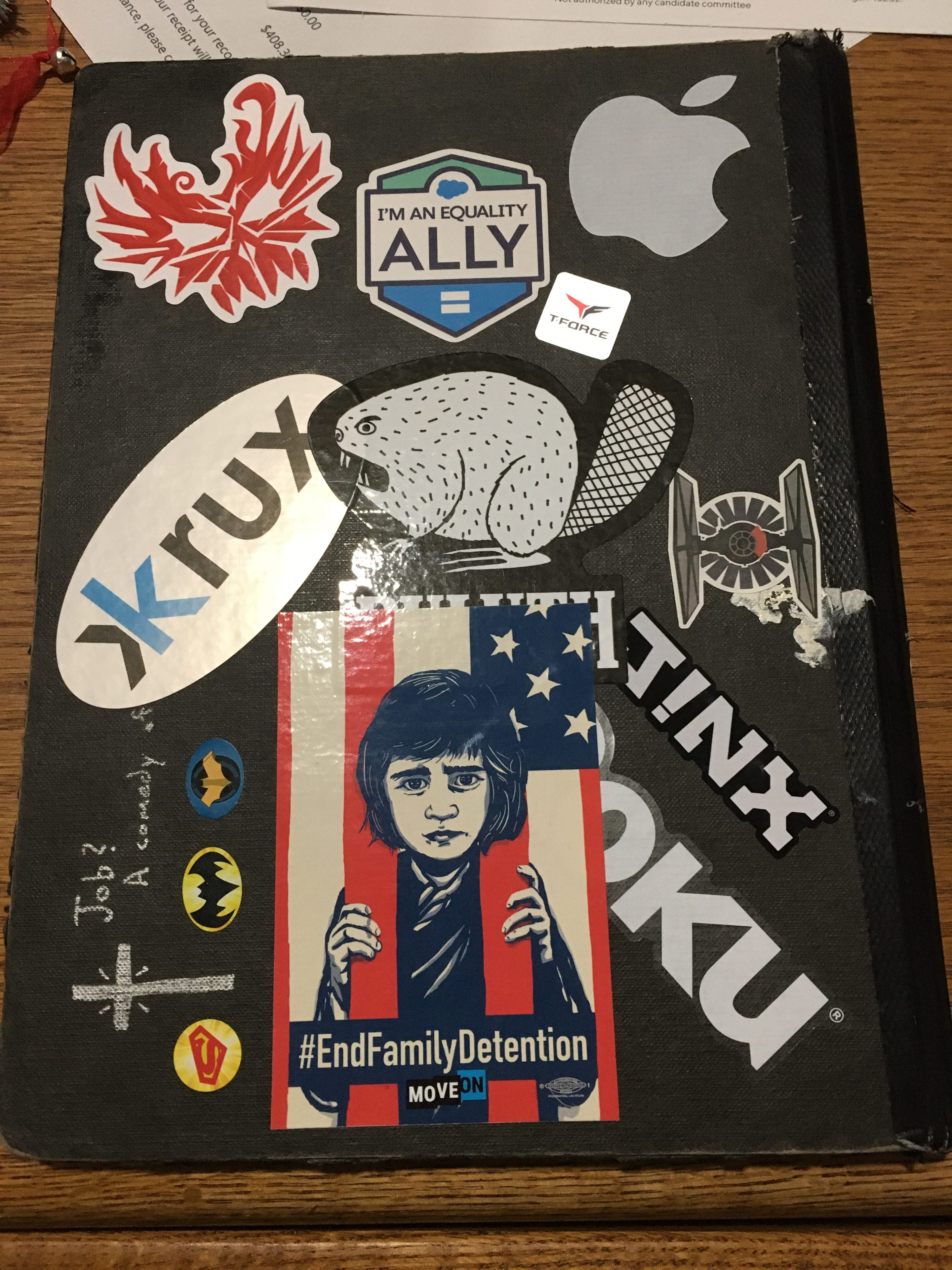 By no means am I abandoning writing, of course. The stories in my head still need to be let out, and putting words on the page still brings me joy. I'm already loving putting words in the new journal. I'm still looking for an artist for the next chapter of my webcomic; I've still got editing the next installment of Adam's Name next in line on my writing to-do list. It's been slow, but there's a big difference between a trickle and dried-up.
I think this journal was intended to be a bound sketchbook when it was made. The pages are thick and yellowed with age, and are unlined. It held my thoughts and mementos just as well as it would have illustrations, as far as I'm concerned. I first used it, as I have in several, for an idea that was different enough from my usual fare that I decided to put it in a journal of its own. That idea never panned out (but it was good!), so there's a large gap between the first few entries, and when I began using it as my go-to writing destination.
Thank you, journal, for receiving my attempts at craftiness and art, my stickers, little mementos of my life, and most of all, my words.