I'm a little frustrated, and a little irritated. MyMateVince is using Anker power bricks to supply power to many of his mobile projects. Anker themselves said that the power brick I ordered would supply the juice I needed. But, dang it, I couldn't get it to work. I couldn't get more power out of the USB ports than the standard amperage, and I couldn't figure out how to trigger their PowerIQ to open up the floodgates. So, finally, after all of the tries in the previous post, and a few more, I gave up and contacted support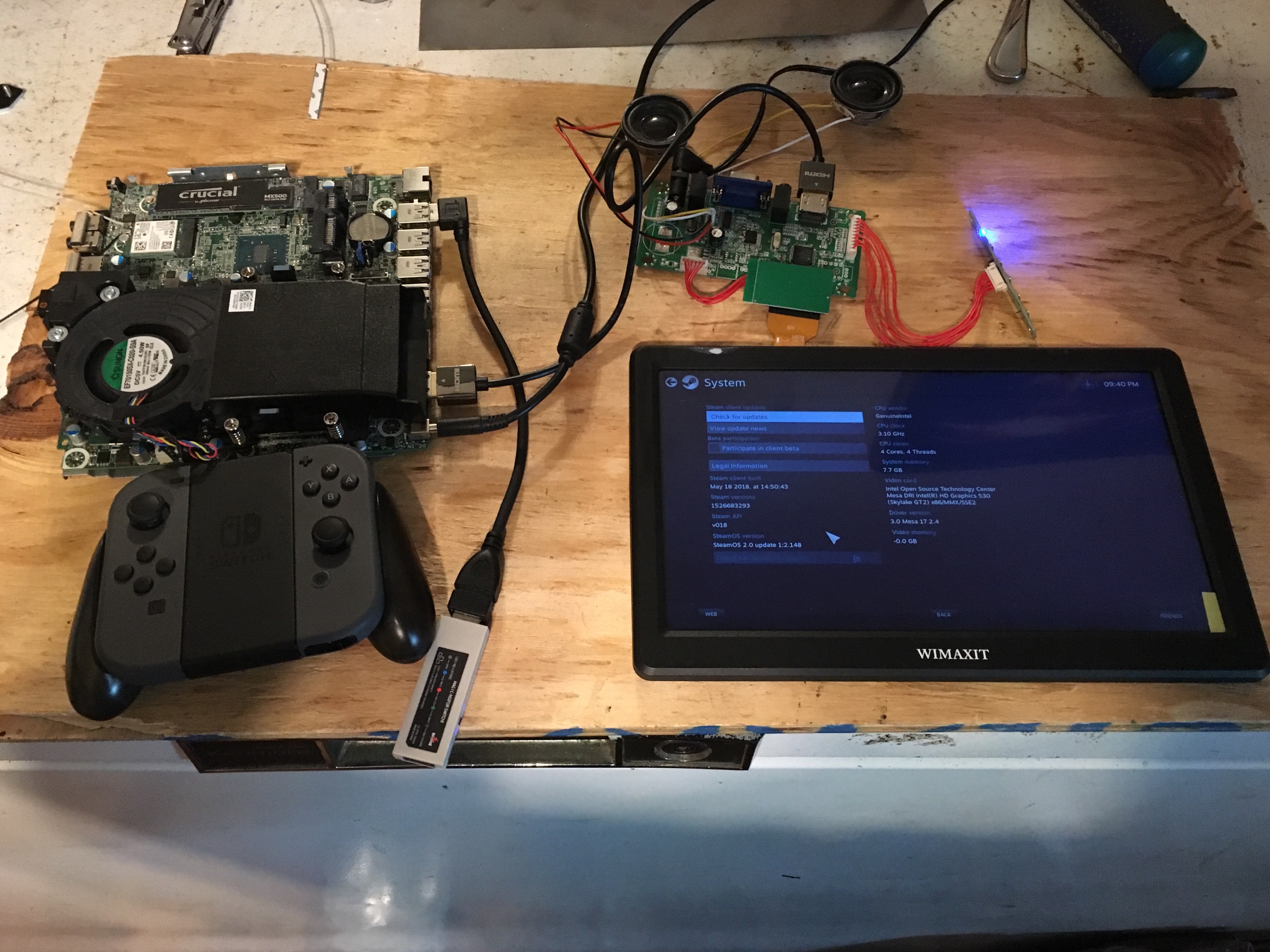 Support immediately told me that it was not possible with their current generation of power bricks. There may or may not have been some slamming of my head into my desk. I will neither confirm nor deny. The battery is now being returned for a full refund.
Ahem
This led me to table the idea of powering the first version by battery, and instead focus on a portable, if plugged in, version. Which led to re-assembling the machine, updating the software, and confirming that all the things still worked with all the other things. And they did! The games run even better now that Steam is pushing so hard for more Linux compatibility, some visual artifacts have disappeared, and my available library has more than doubled.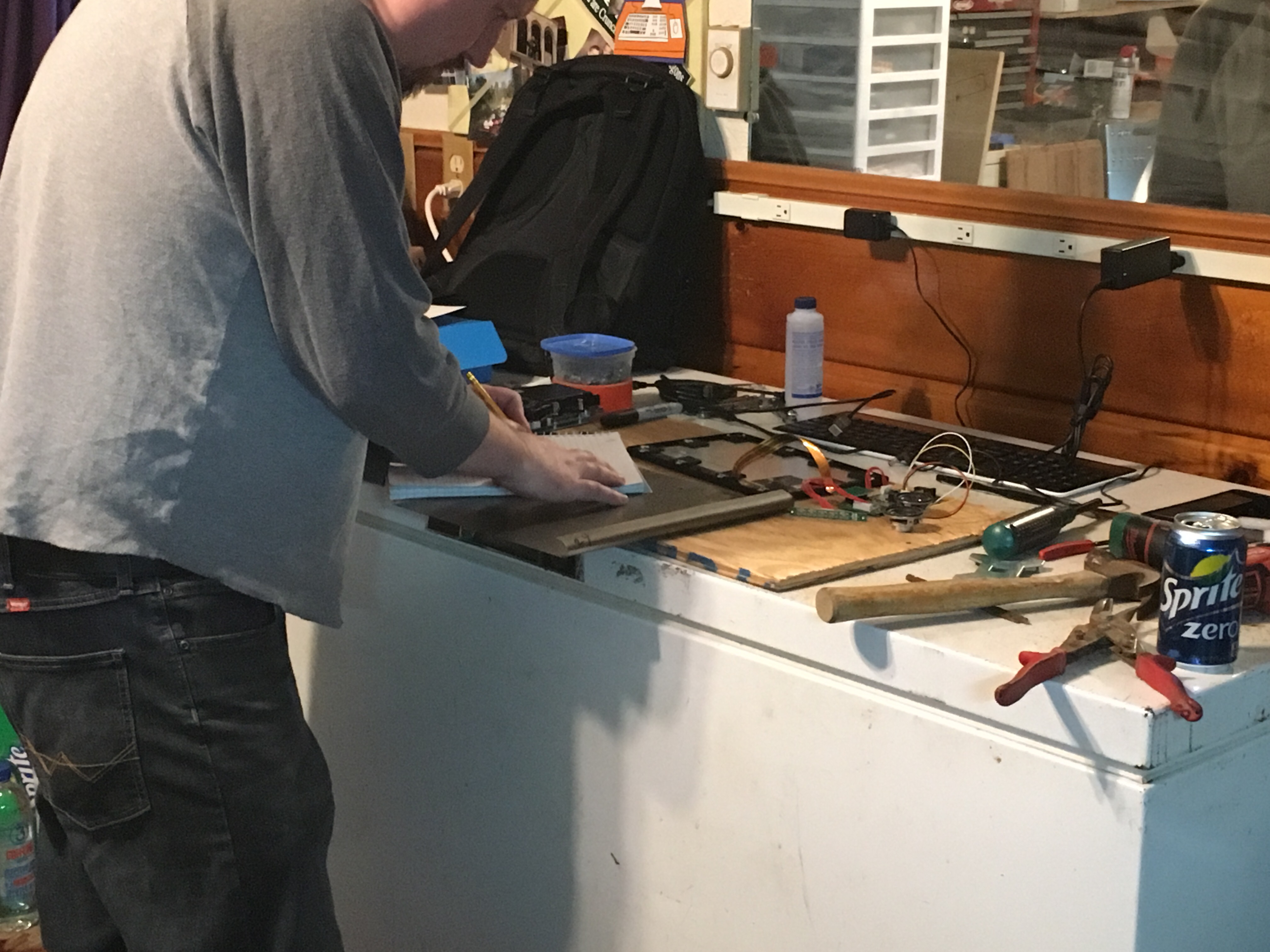 On top of that, my friend noticed that the mount plate (that piece of metal that the motherboard screws into) was attached to the case with several spot welds. I was confused by how this mattered, until he pulled out his drill and started drilling out the weld points. A butter knife and some elbow grease later, and the plate was free of the case, and available for us to use. We can now mount the motherboard on one side, and affix it to the case on the other.
Speaking of cases, my friend and I began considering. And, when he considers, it's more like he starts mocking it up on the spot. He just happened to have this small sheet of steel lying around, and got right to bending it. So far, the only thing that we disagree on is the speaker placement.
I'm right, of course. :)