I haven't bought any Transformers for about four years. Ultra Magnus was the last, four or so years ago. I've resisted, even with some REALLY good figures that have come out. My enthusiasm has been dampened ever since I sold off my entire collection for rent and utility money.
And then this Christmas happened.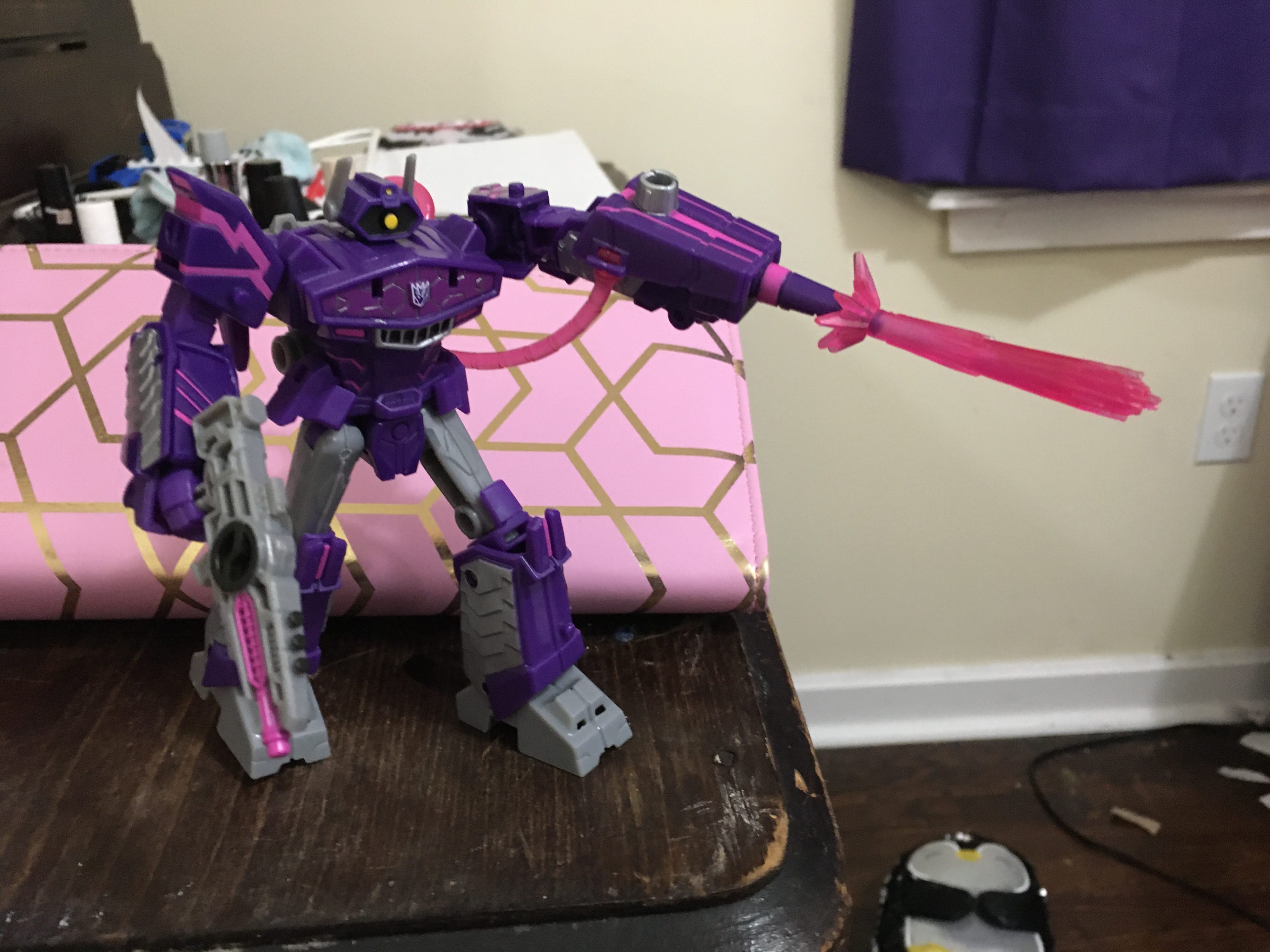 This is Shockwave from the Transformers Cyberverse – Battle for Cybertron toy line. It also came with the left leg and foot of a Build-a-Figure for Maccadam, a mysterious bar owner on Cybertron, who features heavily. My kids and their mom bought Shockwave for me for XMas and Yule; they saw it, and immediately thought of how much I'd like it. And I do! The robot mode is definitely my favorite. For such a small figure, it has many points of articulation, and poses very well. The Shockwave look that's been developed from G1 to now is present, especially in his robot mode. Also, the gun arm is removable, so you can play before the injury, or after, or on whichever arm you want. Also a laser blast that you can attach onto the end of either gun! I've never had that before!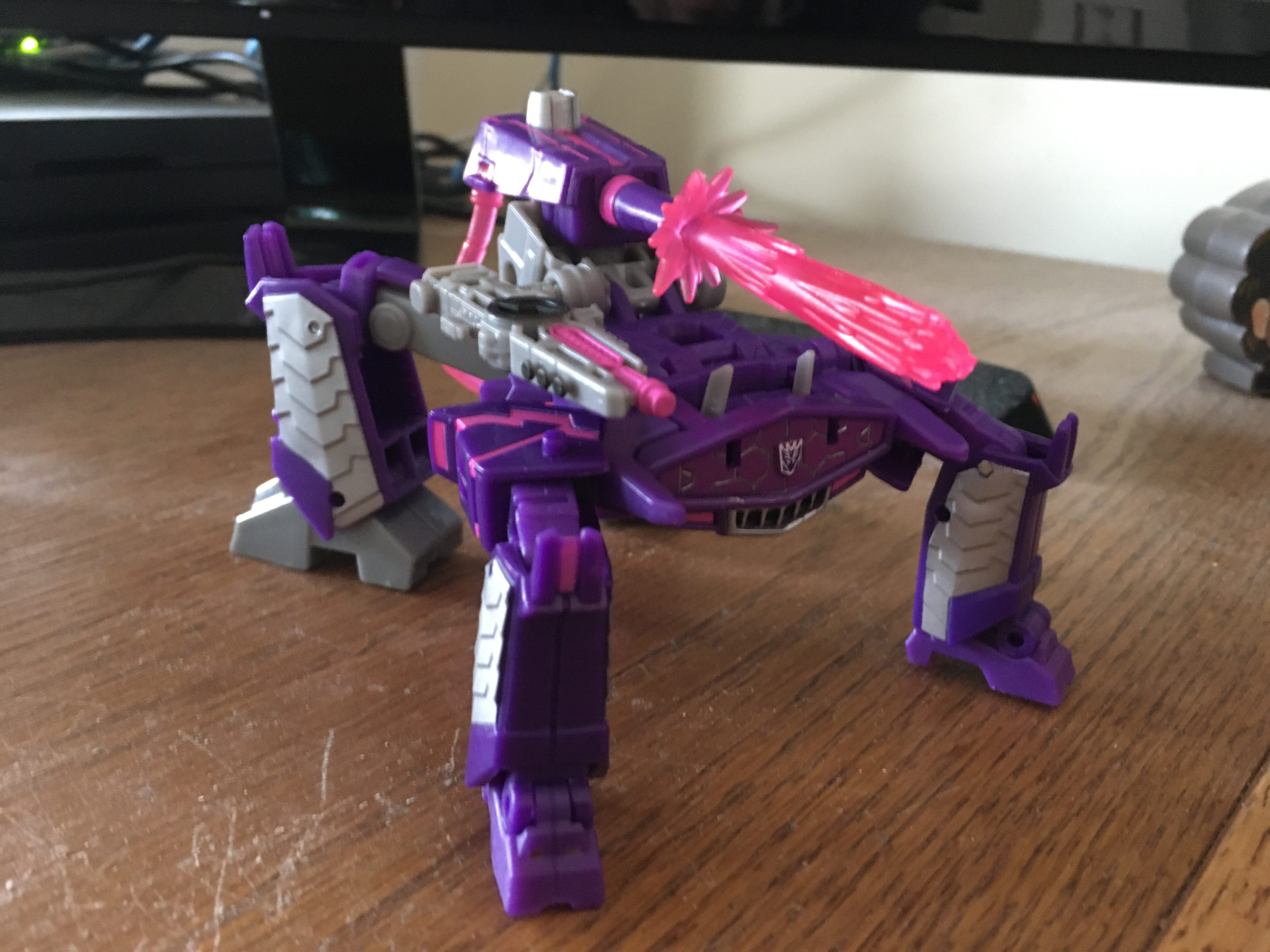 If I remember correctly, Transformers Animated was the first Shockwave to turn into a tank. Of course, he also turned into an Autobot, so all bets were off. He's made an excellent tank since then, culminating, in my opinion, in the Tranformers Prime animated series.
I was uncertain about this spider-tank (quad-tank?) mode at first, but it is definitely growing on me. Once the knees and elbows are bent properly, it looks less like a robot doing the crab walk, and more like an actual futuristic walker. And, to be perfectly honest, the laser last looks even better in this mode.
Overall, I'm impressed with the detail, articulation points and angles, paint job, and detail molded right into the plastic. This small USD $20 toy beats out so many past attempts, many of them a lot more expensive, with ease. I am thoroughly impressed.
Thank you to my kids and their mom for this thoughtful and fantastic gift!