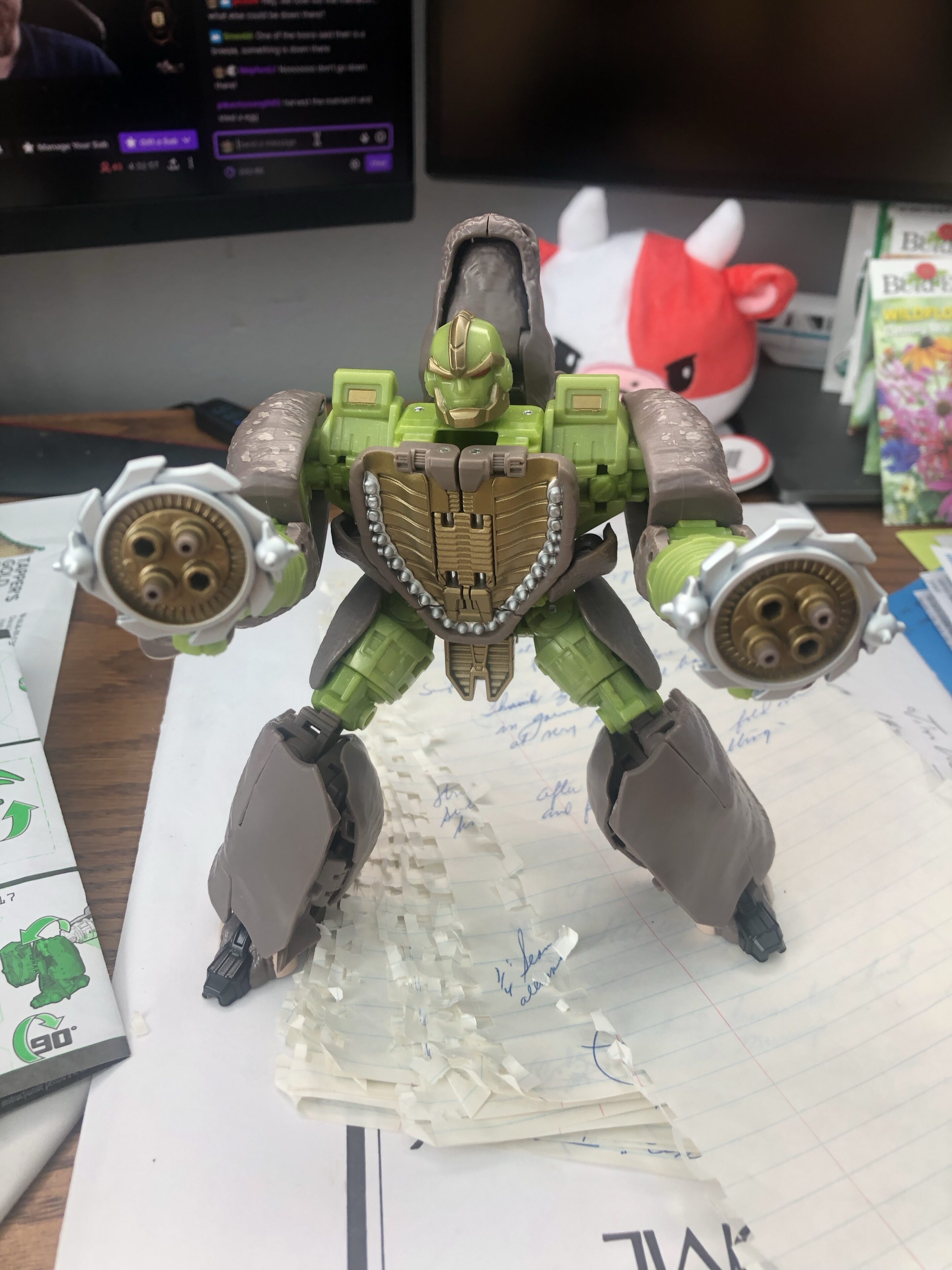 Studio Series Beast Wars? That's a joke, right? There's no way they'd actually attempt show-accurate toys after the travesty that was…
Well hot damn, they did. Aside from Optimus Primal, Rhinox was my favorite Beast Wars character. He's stocky. He moves with purpose and consideration of what's around him, because of his size and weight. He's a tinkerer, an engineer, and prefers to consider his options, in contrast to some of his hot-headed compatriots. But once he's pushed to action? Watch out! Those twin chain guns come out and before you know it, pieces of Predacon are everywhere.
The first thing that I noticed was that in order to have both a show-accurate robot mode AND a show-accurate rhino mode, they had to sacrifice a show-accurate transformation. The rhino's jaw does not open wide and fold down over his chest and back. The proportions just don't work without extra CGI magic. The transformation is pretty complex, but the instructions are just clear enough to get me through.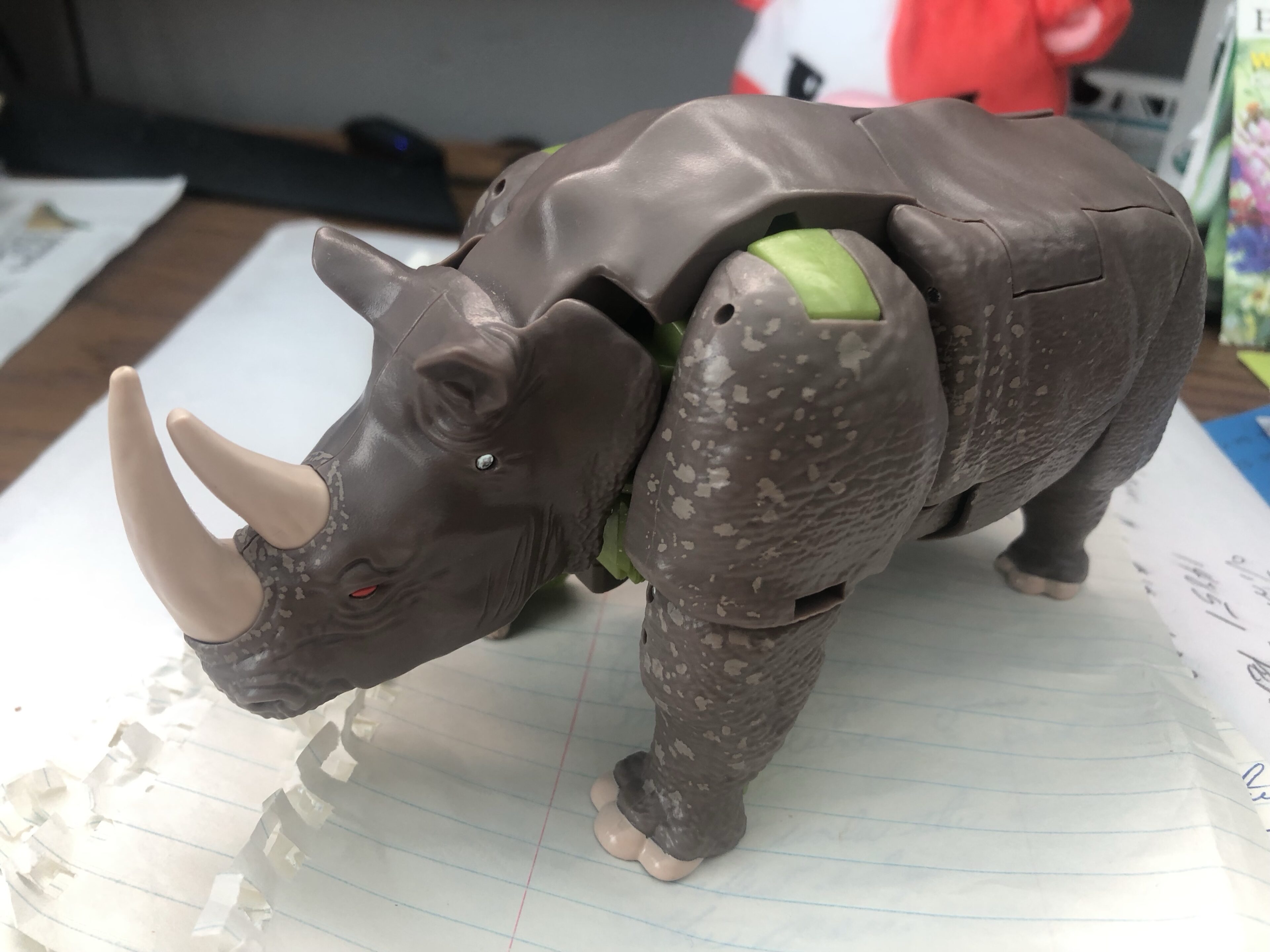 The rhino mode is accurate, but limited in poseability. I mean, it's a rhino. I wasn't expecting anything else. On the other hand, the robot mode really impressed me. I expected all sorts of bits of shell to restrict movement, but there isn't any.
Take that, Big Convoy!
I do wish the chain guns were a more show-accurate size, but I'm thankful that they got the look spot-on from the front. I would probably have bought this at full price, but I picked it up on sale with Kup and Perceptor. Overall, this figure is a win!