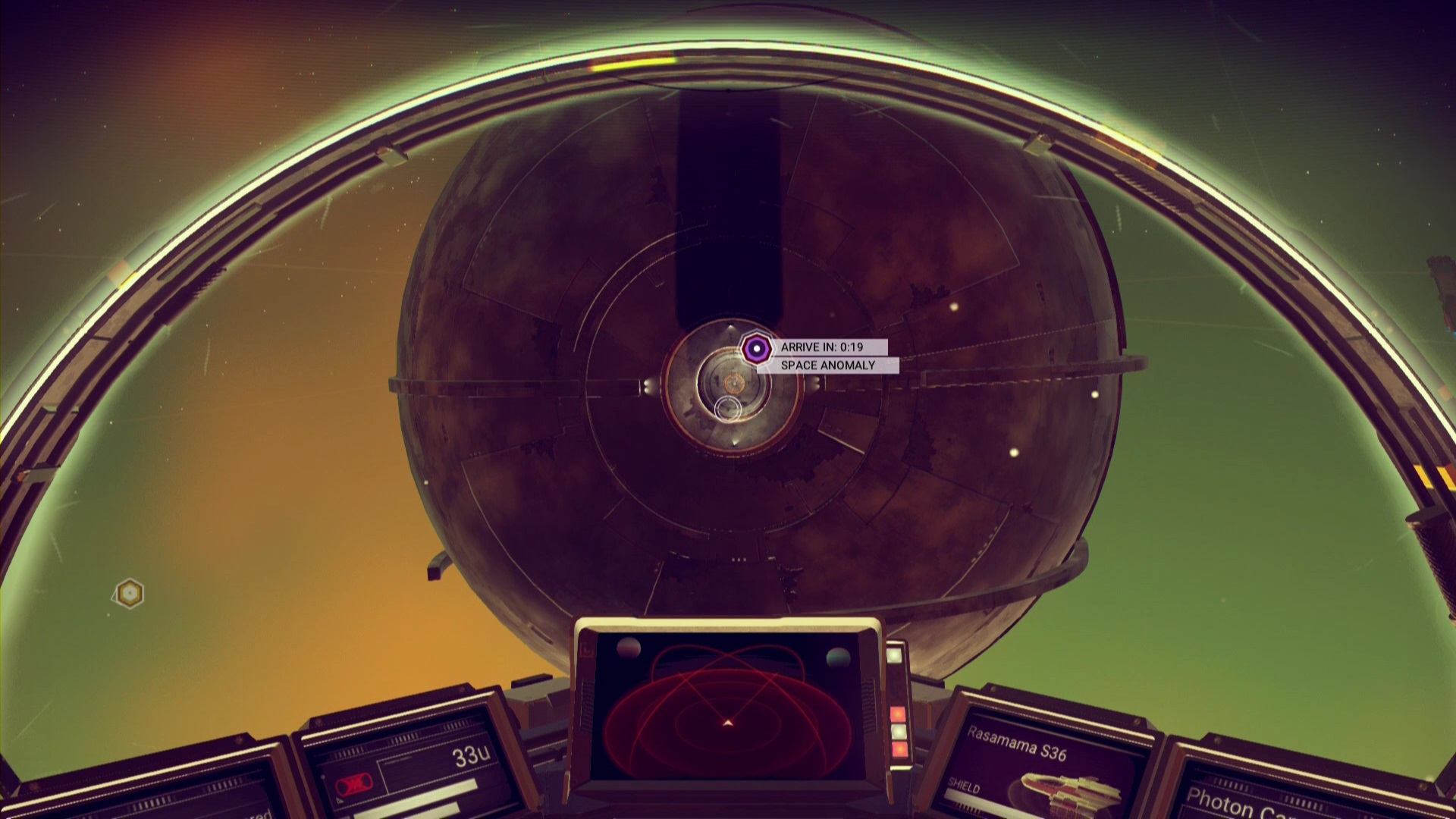 Three switches was all it took to relinquish control of my faithful ship, the Crystal Song, to the station's auto-docking system. Once again, I flipped them, the motions burned into my brain from what seemed like years of piloting. The ship and station seemed to spin as they negotiated a common horizon. I focused on slowing my breathing and keeping my muscles relaxed. If it happened again, it was likely to hurt just as bad as the last several times. Unfortunately, the Anomaly, as it was commonly known, was the only place in this universe or any other where I could exchange the salvaged tech I'd dug up for blueprints. And I REALLY wanted those blueprints.
The outside doors opened, and the Crystal Song was through. Incomprehensible machinery moved, switched, and rotated around the ship as I slowly drifted forward, toward the inner doors. Maybe this time would be different. I'd gotten in once since this had started happening, but I didn't have anything to trade. Of course, now that my hold was full to the brim, as they say, I couldn't get in. And each attempt was more painful than the last.
The inner doors cracked open, spilling out warm, intense white light. This was it. Moment of truth. The doors slid all the way open, and the Song's instrument panel faded to the light filling my vision. So close! Just one more second, and I'd be through…
The warm white changed to a cold, harsh blue. Every nerve ending lit up in pain. It felt like being torn apart and being pulled away, like every atom in me screaming away from ever other, but I was still alive enough to feel it. Then all I could hear was my own screaming voice, and my body was rebuilding itself inside my base on Akrodne X. It took only a moment, and then the pain was gone as if it had never been.
I was breathing so hard that my faceplate was fogging up. How many times was that? Five? Six? I haven't tried it again since. The Anomaly hovers there, hanging in space next to the system's station, taunting me. But I'm not risking it again. Not for a long while.