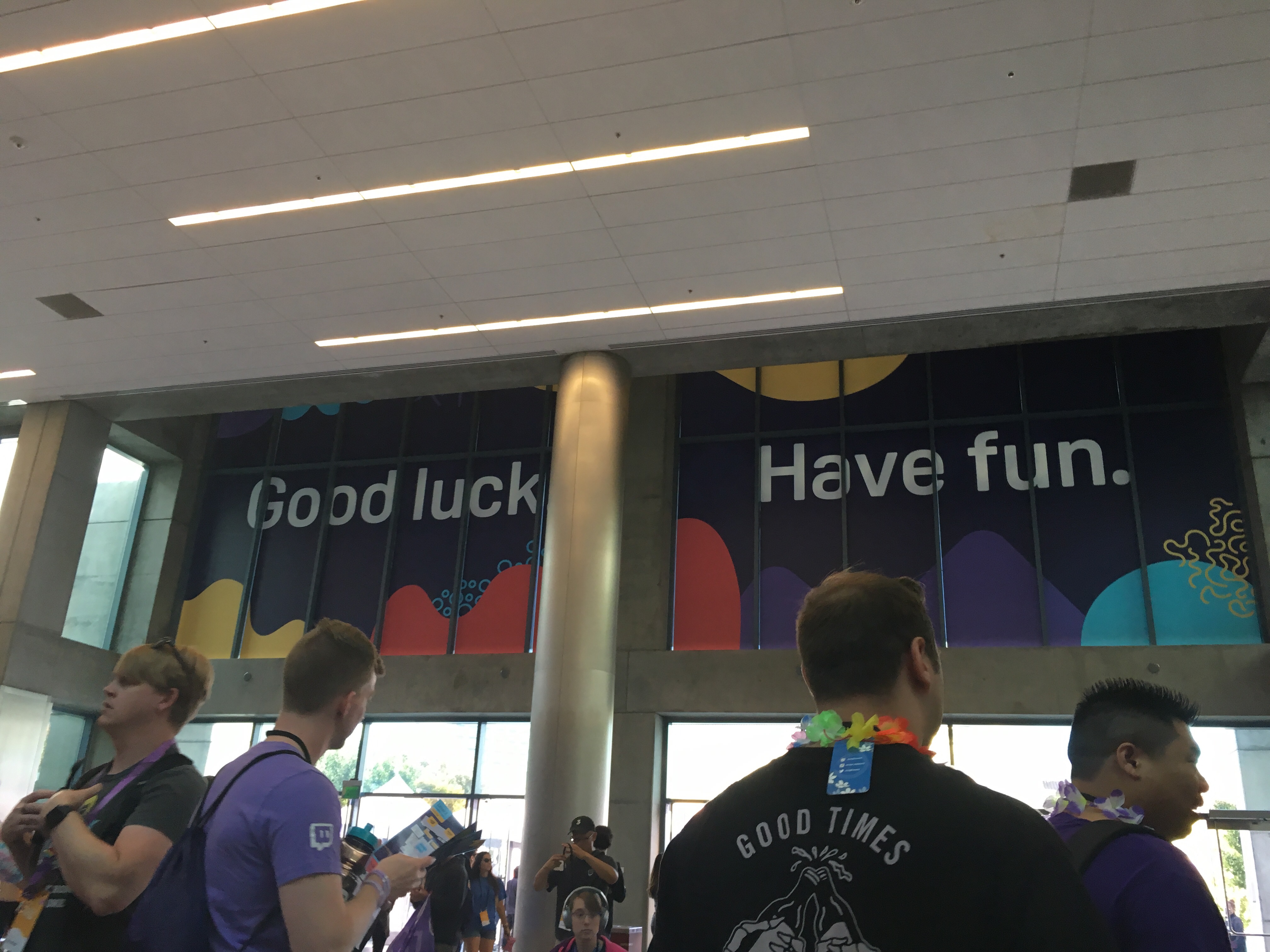 What did TwitchCon do right? Plenty.
The panels/break-out sessions, while sometimes questionably staffed, were varied and targeted to all levels of streamer, from hobbyist to full-timer.
The swag is high quality and looks like it's going to last for a while. Last year's leftover swag being in discount bin "loot boxes" was a nice touch.
Entertainment was provided for the swag line, since they knew it'd be long. Live music entertained us while we waited, but wasn't so loud that we couldn't hold conversations.
The Twitch Prime lounge was nice, provided a lot of seating, and both sunlight and shade. The free refreshments and breather from the greater convention were worth getting that sticker on my badge.
The con provided accommodations for those medically unable to stand in lines. At every line, there was an express lane labeled "medical" for those who needed it. I heard zero griping from the people in lines around me, and was really happy that if I choose to come back later in life, when my knees are even worse, I will still have the option to participate.
The streamer roast was both hilarious and offensive to all up on stage. Which means it was perfect.
Kevin Smith. Kevin freaking Smith. KEVIN SMITH.
Do I regret going to TwitchCon 2018? Not for a second. Would I go again? Well… probably not. There would have to be a lot of changes for me to spring for the ticket, hotel, and airfare again. It's not impossible, but it is unlikely.