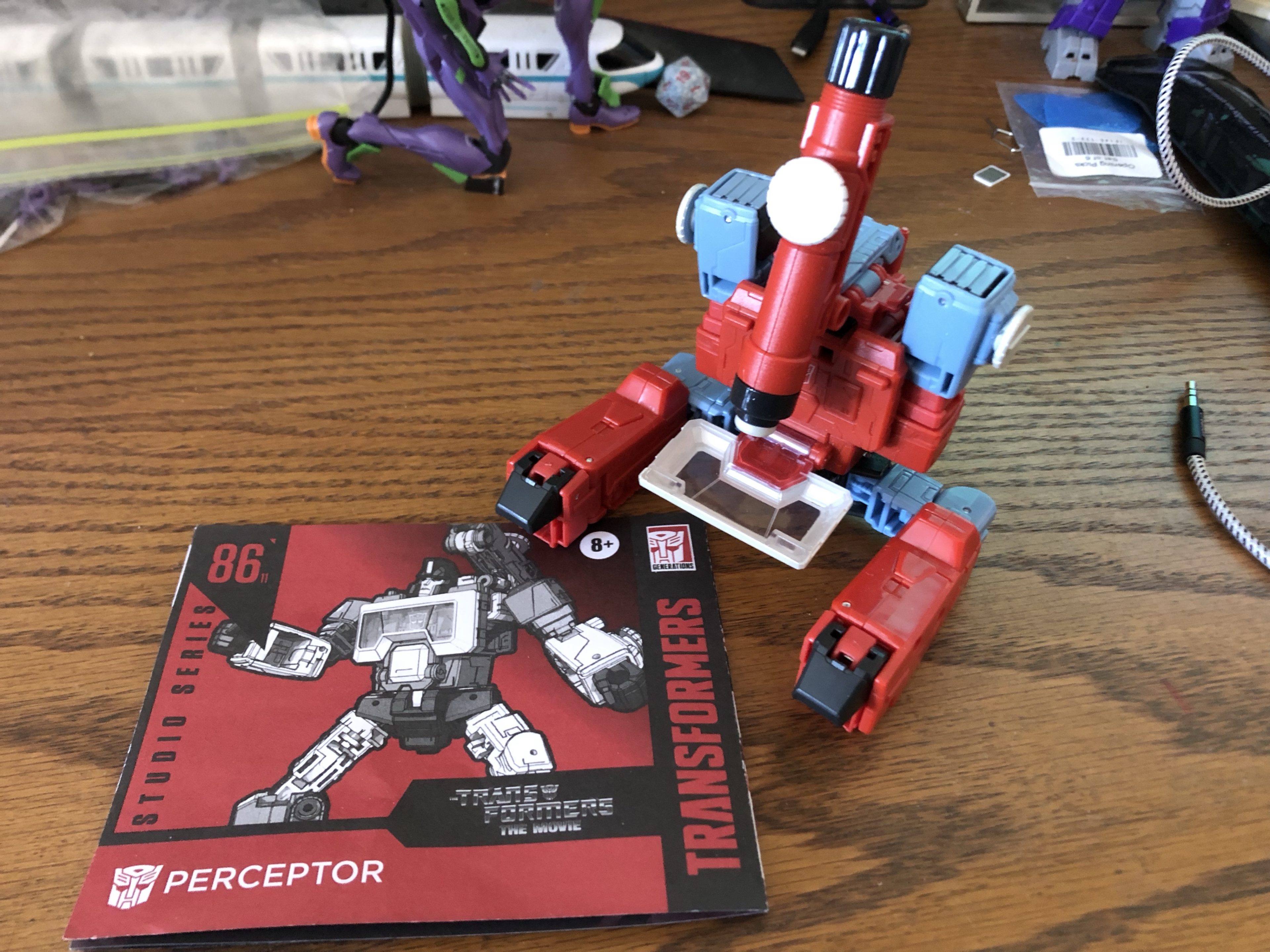 I'm not sure if you all know this, but I've always been a big nerd. Always. School was pretty easy for me, I was always in advanced or accelerated classes, and teachers constantly chose me for leadership positions amongst my peers. Surprisingly, I didn't really want for friends growing up, either.
In any case, when my favorite cartoon introduced a character who was smart, analytical, and mostly pacifist, I felt seen, as they say. I felt like Perceptor GOT me… despite being a fictional transforming and mass-shifting robot from outer space. You know, the usual.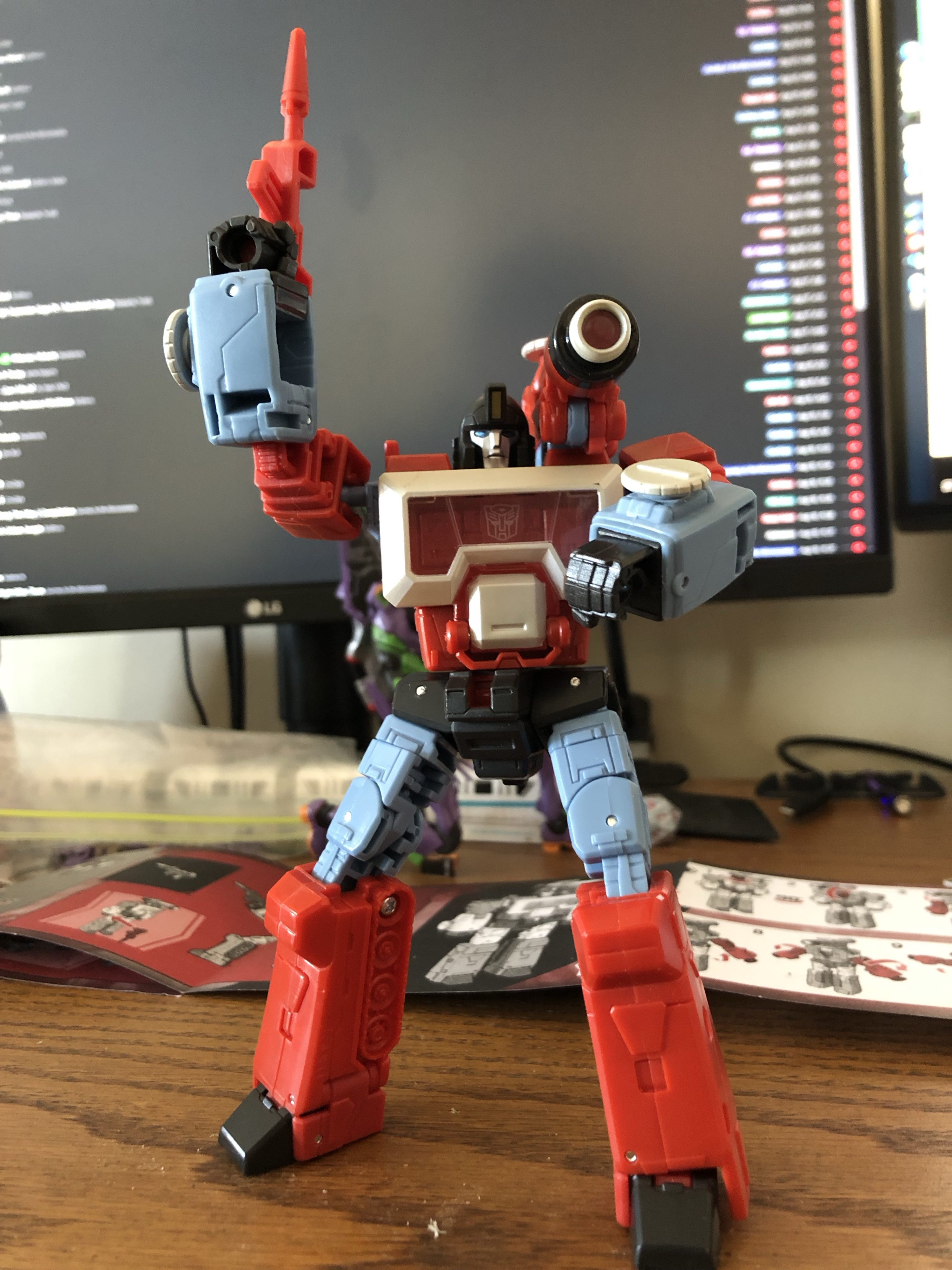 When the Studio Series '86 toy line came out with a Perceptor toy, and it went on sale, I jumped on it. After transforming it a few times, and playing with it a little, I have NOT been disappointed. The only joints that are a little loose are the mid-thigh joints for the microscope mode, and it's nothing that a little pose adjustment can't fix.
The toy comes with a pretty generic blaster, but one that can peg into his microscope mode for storage. There's nearly no kibble, just like the original toy. The microscope's light/mirror doesn't move separately from the tray any more, but I remember that being – at least on my toy – a serious loose joint.
So, let's sum up. Scientist character that I can relate to? Check. Nostalgia button? Pressed. Increased overall pose-ability and detail from the original toy? Definitely. Still true to the original? Without a doubt.