So, way back around Christmas time, each of my kids asked me to build something for them or install something on their computers. My daughter wanted to learn a language on her computer. DuoLingo to the rescue. My youngest son wanted java Minecraft, with the Pixelmon mod. Done easily enough. My middle son wanted a computer to play Minecraft on when he came out to my place. Ah! A challenge!
I tend to keep pieces and parts lying around, so I went digging. I had a Lenovo ThinkCentre super small form factor PC from the Other Project, along with its mounting bracket. I had a brand new mouse, but it was from the PS/2 era. I had a monitor that I was using to troubleshoot my server when it went sideways. I had a keyboard collecting dust. That was pretty much everything I needed. Except, of course, the ThinkCentre didn't have a PS/2 port. Too new for that. So, once again, adapters to the rescue! A quick trip to the local Micro Center, some browsing in their adapter aisle, and I came home with this oldie-but-goodie.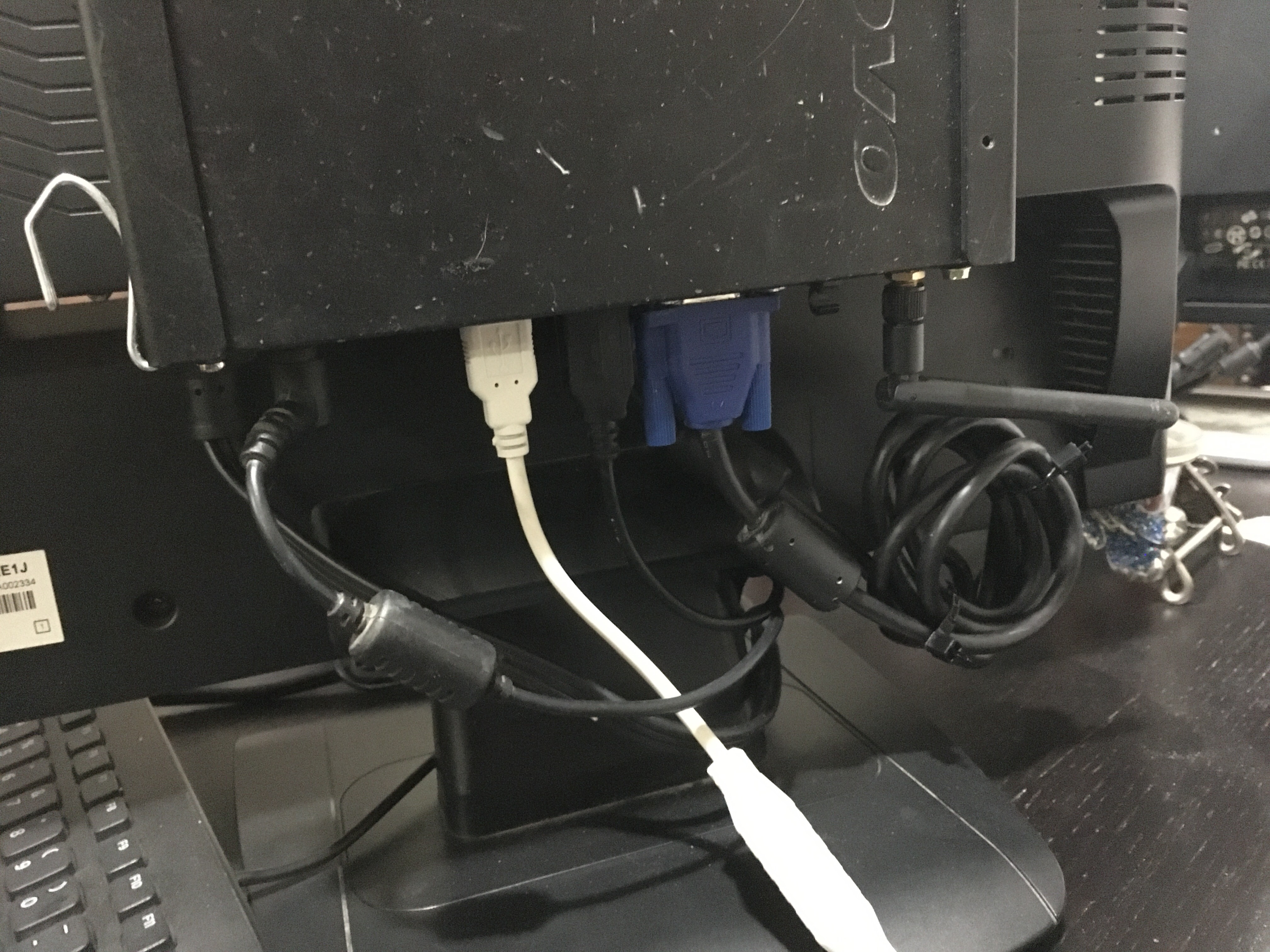 He wanted to play on the family Bedrock server, so Windows 10 was the operating system of choice. Then, I mounted the bracket onto the back of the monitor, and plugged all the bits and bobs in. Keyboard, mouse, monitor, everything was recognized the first time around. There was a little bit of tinkering with drivers, a little bit of poking and prodding, but in the end, everything worked, right down to the wifi.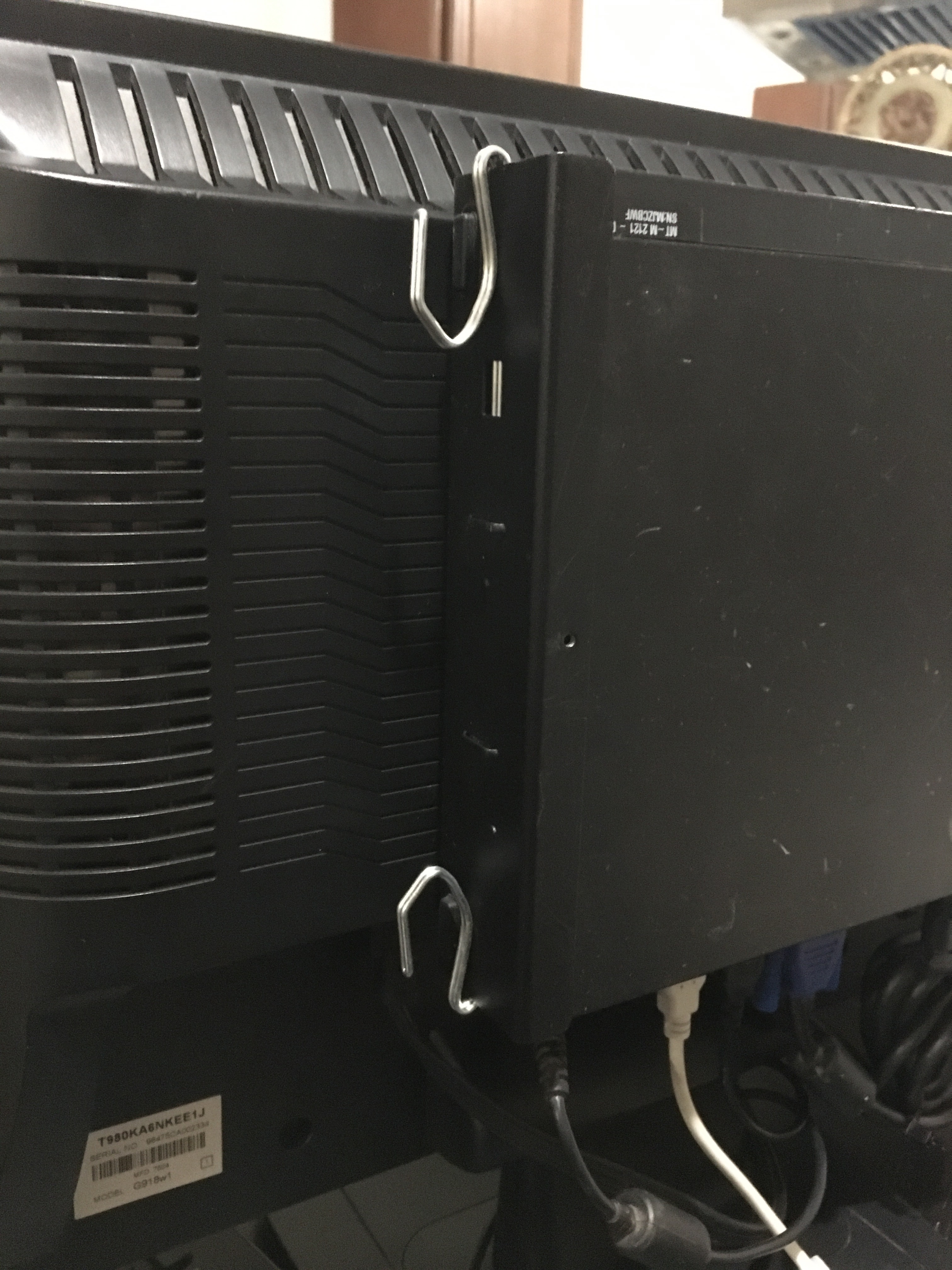 So, now I'd made the gift, got it together, and tested Minecraft on it. No delays, snappy response, and no drops from the server. It would never play something high-end, but it did what I needed it to do. But, my middle son wasn't out to my place as often as his younger siblings, so I needed to be able to store it away. The monitor cable was easy to wrap up and tie, but what about the mouse? It couldn't be permanently shortened, he'd need slack on it when he used it. I'm not sure why, but this is my favorite part of the build. Two curtain hooks from an old box fit right between the computer case and the mount bracket, and the mouse wraps around them just like a vacuum power cord.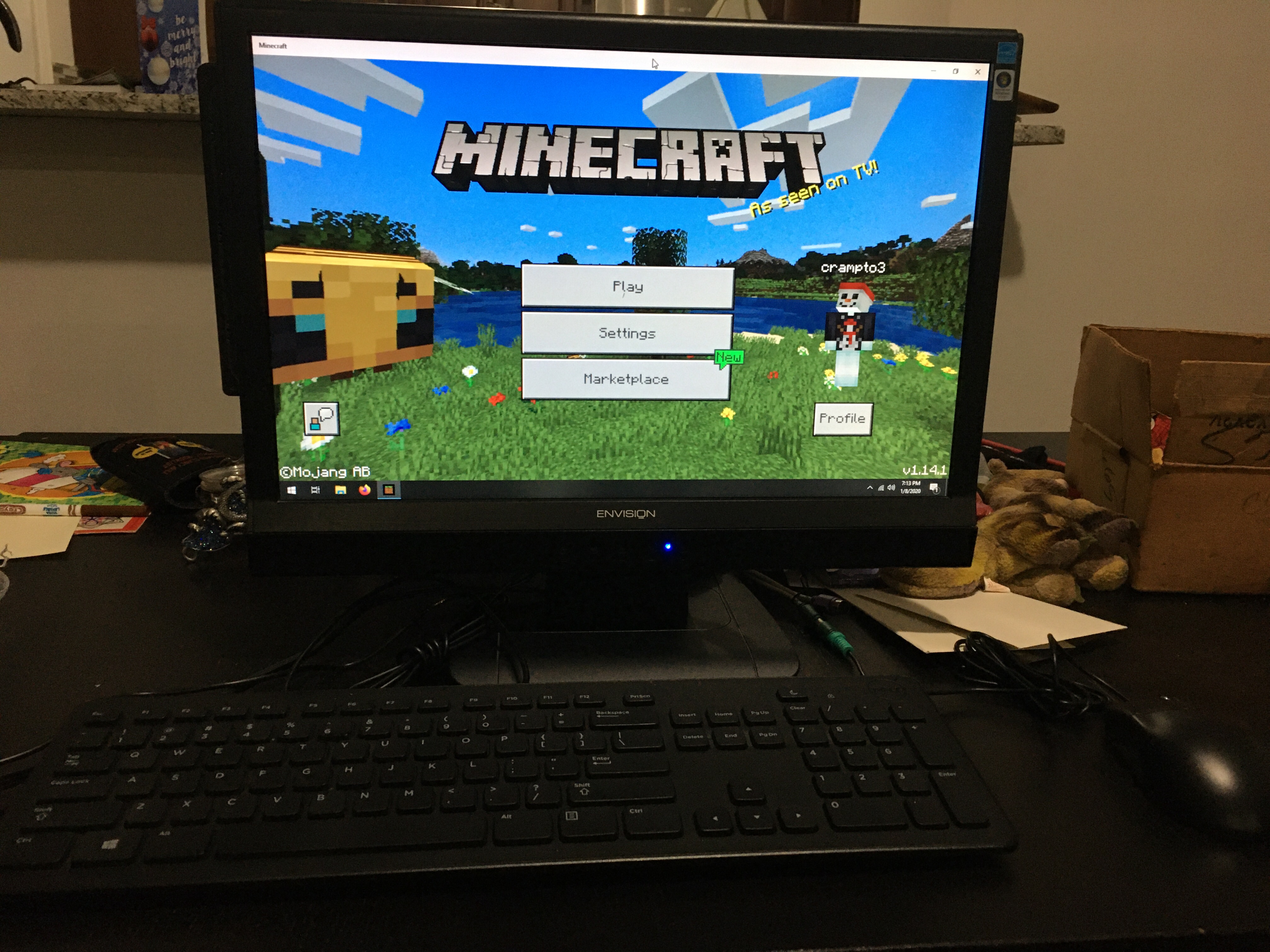 When he got the computer, my son loved it. He was excited, and the first thing out of his mouth was… "Can I play Fortnite on it?"
Ah, well. Can't win them all!